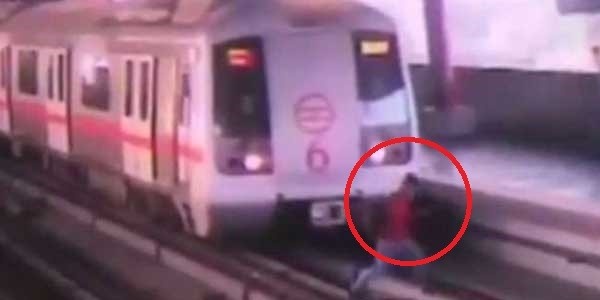 A 21-year-old man in Delhi had a narrow escape after he was trying to cross the track at a metro station just before the train was to leave the station.
He was saved after the metro train halted immediately after a slight move.
The man, identified as Mayur Patel, claimed that he did not know how to get to the other platform which forced him to cross the track.
The incident happened in Shastri Nagar metro station, which is an elevated station, on the Red Line.
The incident occured in the early morning on May 22. Patel was reportedly travelling in the metro for the first time. He was supposed to travel to Rohini but ended up on the platform towards Kashmiri Gate.
Patel was fined with Rs 150 by the Delhi Metro authorities.