Nagpur News :
Intervening to help a friend proved deadly to a middle-aged man as he was killed brutally by a group of people involved in the brawl with his friend. The brutal murder took place on the intervening night of Monday and Tuesday under the jurisdiction of Kotwali police station.
Police told that Mohd Salam Mohd Sufi (47), went for a musical programme at Sangram Bar, Jagnade Square along with his friends Mohd Riyaz Haq (30), a resident of Sitabuldi and Sumit Suresh Tiwari (30), a resident of Temple Bazar, Pinjari Galli on Monday at around 11.30 pm. However, a duel took place between them and a group over an issue of song request. The unidentified youths then took out iron rods and attacked Riyaz. Seeing his friend in danger, Sumit intervened to sort out the brawl but the youths turned their attention towards Sumit and attacked him with the iron rods. Enraged youths did not stop here and further smashed a boulder on Sumit's head resulting in his death.
Shocked with the bloodshed, Mohd Salam immediately informed Kotwali police station who rushed to the spot within minutes. However, the youths had already escaped the spot before the cops could reach there. Cops rushed Riyaz to Indira Gandhi Government Medical College and Hospital for treatment while Sumit's body was sent for autopsy.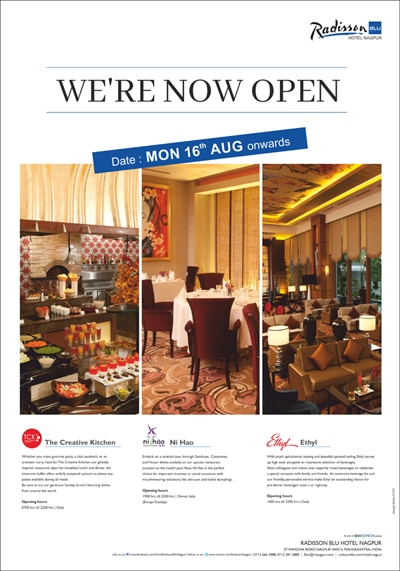 Cops have registered an offence under Sections 143, 147, 148, 302 read with sub sections 4+25 and 135 of the MPA. A massive manhunt for the killers has been launched by the cops and they have assured to arrest the culprits as soon as possible.
As per information, the bar is owned by corporator Prashant Dhawad. The bar, as per sources, is core of attention for prominent anti-social elements and visit of gangsters to the bar is a sight not to be surprised with. Dhawad, as sources said, have a strong political connection and thus, is secured from raids. The Bar has licence for 'sugam sangit'. However, fights and brawls are a common scene for the regular visitors.
Taking que from this information, Kotwali police have intensified their investigations.