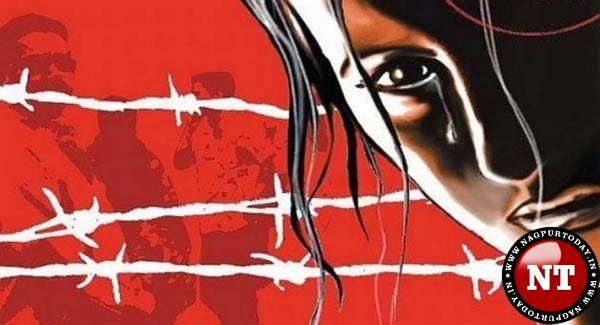 Nagpur: A man exploited his fiancée sexually for over one year and later refused to marry with her over non-fulfilment of Rs 5 lakh cash dowry demand. The accused man and his mother have been booked.
According to police, the 25-year old woman, a resident of Jaripatka area, was engaged to accused Ashish Haribhau Meshram (26), staying in the same locality, in April 2017. The parents of the woman had given a gold ring to the accused during engagement ceremony. The accused Ashish Meshram, who is employed with Railways, used to come to his fiancee's house whenever he was on leave and exploited her sexually. In the meantime, the parents of the victimised woman fixed the marriage date and geared up with preparations. However, the accused Ashish Meshram, suddenly made a phone call to his fiancée on May 5, 2018, and told her that the marriage will not take place unless Rs 5 lakh cash dowry was not given to him. The mother of the accused, Ratnamala Meshram (55) too demanded the dowry money for solemnising the marriage. Taken aback by the sudden dowry demand, registered a case against the accused with Jaripatka police in this connection.
Jaripatka ASI Bhange, based on the complaint, booked the accused Ashish Meshram and his mother Ratnamala Meshram under Sections 376(1), 420, 417, 34 of the IPC and launched investigations.
Interestingly, in similar case, four members of a family were booked by Jaripatka police on the charges of demanding Rs 5 lakh as dowry from a man whose daughter was to marry with one of the accused and breaking the fixed marriage.
The accused were identified as Dheeraj Ravindra Meshram (25), Ravindra Meshram, Pratibha Meshram, and Dipti Meshram, all residents of Yashodhara Nagar, Amravati. According to police, a resident of Indora Sadhu Mohalla, Kamptee Road, Rajesh Gaurishankar Wasnik (53) had fixed marriage of his daughter Sneha (27) with the accused Dheeraj Ravindra Meshram. Accordingly, the engagement ceremony had taken place on February 18, 2018 at Kadbi Square Railway Institute, Kamptee Road. At the time of engagement, Rajesh Wasnik had given a gold ring and clothes to the accused Dheeraj Meshram. Rajesh Wasnik even printed marriage invitation cards and booked a hall. In the meantime, the accused Dheeraj Meshram, his parents Ravindra Meshram, Pratibha Meshram and sister Dipti Meshram visited Rajesh Wasnik's house and demanded Rs 5 lakh cash as dowry. But when Rajesh Wasnik expressed his inability to meet the demand, the accused broke the fixed marriage despite knowing that invitation cards have been printed and hall booked. Thus the accused cheated Rajesh Wasnik.
The four accused were booked under Sections 420, 34 of the IPC read with Sections 3, 4 of Dowry Prohibition Act.