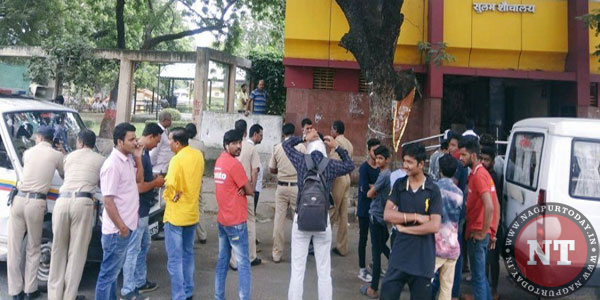 Nagpur: In a sensational incident, a man allegedly murdered his wife suspecting her character and dumped her body in a water tank of Sulabh Shauchalaya situated near Children's Traffic Park in Dharampeth. The murder could have been committed 3-4 days ago but came to light on Tuesday. The discovery of the body was incidental. Initially, the accused husband tried to mislead on whereabouts of his wife by telling she has gone to her parents' house. The accused has been arrested.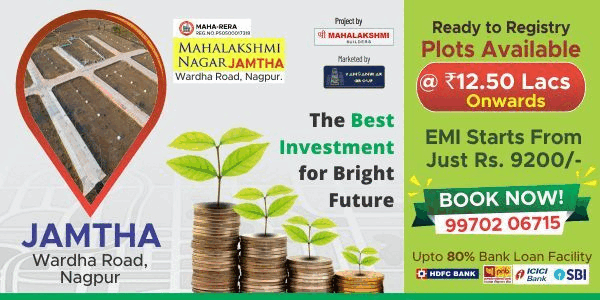 According to reports, the deceased has been identified as Chandrakala Yadav (38). The accused is Raj Yadav (40). Both husband-wife duo was managing the Sulabh Shauchalaya as caretakers.
The murder came to light incidentally. It so happened that water supply to the toilets from the water tank got erratic due to low pressure since past 3-4 days. The accused Raj Yadav even kept the Sulabh Shauchalaya closed on Monday following low pressure of water from tank. As the Shauchalaya was closed, Ishwar Rajnish, the Supervisor of the NGO running Sulabh Shauchalaya, visited the spot and asked Raj Yadav as to why the Shauchalaya was closed. Raj Yadav told Rajnish the reason as low water pressure from the tank. Subsequently, Rajnish brought a new motor and installed at the water tank. But still there was low water pressure. Sensing something messy, Rajnish along with a helper named Gajanan went up for checking the fault. The moment they opened the cover of the water tank, they were taken aback by foul smell emanating from water tank. Further checking of water tank led to discovery of decomposed body of Chandrakala Yadav. The shocked Rajnish immediately alerted the police. Interestingly, the accused Raj Yadav was unaware of alert to police as Rajnish and Gajanan had gone to check water tank slyly without telling Raj Yadav who was standing inside the Shauchalaya.
A team of police reached the spot and arrested the accused Raj Yadav. Cops have started investigations.
According to preliminary investigations, the accused Raj Yadav was suspecting the character of his wife Chandrakala. This could be reason behind murder of Chandrakala. However, when nearby residents and visitors to Sulabh Shauchalaya confronted Raj Yadav on whereabouts of his wife, he would try to mislead them by telling she has gone to her parents' house.