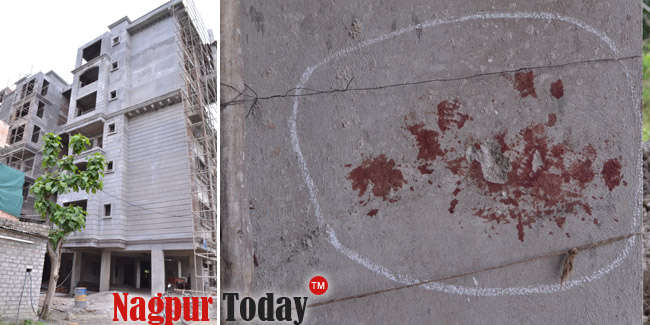 Nagpur News: A murder in cold blood created tensions in the Gittikhadan area of Nagpur.
According to police, construction of an apartment scheme "Ashtavinayak Apartment" has been in progress in the Gittikhadan area. A large number of labourers from Balaghat and other areas of Madhya Pradesh have been working at the under-construction apartment. Two of the labourers, Retiram Bopche (30) and Umesh Giri, were friends. Both were residing in the nearby area of the under – construction apartment in Nagpur.
In the late night of Thursday, the two  friends enjoyed liquor and went to a hotel to have food. While they were cherishing the food, too, suddenly Retiram vomited into the plate of Umesh Giri. The enraged Umesh, already under the influence of liquor, lifted the heavy wooden rod lying nearby and hit Retiram on his head with full force. Retiram collapsed on the spot bleeding profusely and died within minutes. After hitting Retiram, Umesh fled the spot and is still absconding.
The Gittikhadan police staff including Deputy Commissioner of the Zone and PI Bonde reached the spot after getting information in this regard. Police sent body of Retiram for post-mortem after preliminary investigation and completing the paperwork. Police have registered an offence under Section 302 of the IPC and are hunting Umesh Giri.