Man knocked dead by private school bus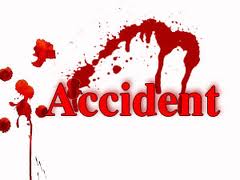 Nagpur News : A rashly driven private school bus carrying students of deaf and dumb school knocked dead a 50-year-old man on bike near Mayo Hospital square on Wednesday morning. Bus driver Vikas Parteki has been arrested. None of the students were injured in the mishap.
Kewaladas Mahto, a sanitary worker, was heading to Mayo hospital when a speeding bus carrying school student knocked down him and fled away with the vehicle. Eye-witnesses note down the bus number and informed Tehsil police. Mahto, a resident of Thakkargram, was rushed to Mayo hospital where he died during treatment an hour later. Through the number provided, police immediately find out the owner and arrested Parteki.