Hubby, mom-in-law torture her to tell anybody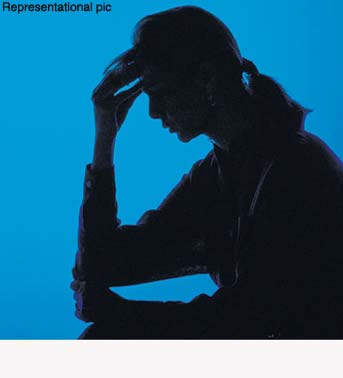 Nagpur News : Just six months passed for marriage, a 19-year-old woman alleged rape against her father-in-law and brother-in-law. She even claimed that she was harassed and threatened by her husband and mother-in-law to share the incident with anybody.
Accused 55-year-old Suresh Parekh (Father-in-law) owned a saw mill business in Nandanwan area. Husband Tushar works with his father while brother-in-law Anand, in his twenties, is still studying.
The victim stated to police that she was tortured and beaten badly by her husband Tushar to keep her mum. She told police that her mother-in-law Sudha (50) had ignored her allegations when she told her about the incident when it took place for the first time.
The teenager claimed that she has been suffering the torture and agony from past two months.
All five members of family have been booked by Nandanwan police after the girl reported the matter at police station on Tuesday morning.
Police informed that the victim is a second wife of 30-year-old Tushar. "He had divorce with his firs wife last year and had an arrange marriage with the victim in October," told Sunil Jaiswal, senior police inspector.
He told that a police team had gone to arrest the accused but the house was locked. Till Wednesday night, all the accused are still absconding.
According to the victim's complaint, Suresh attempt to molest her for the first time in February. She told Sudha but was asked to keep her mouth shut and not to tell the incident to anyone.
The woman claimed that she had even told Tushar on the same day but he too, asked her to remain silent. The hapless woman later told the incident to her maternal parents. Police sources informed that Suresh was warned by the victim's parents after learning the incident but Tushar had then assured her parents to keep her safe.
However, few days later, an infuriated Suresh forced himself upon the victim while she was sleeping in her room and Tushar was busy at the work. The victim claimed that she screamed for help but Sudha who was present in the house turned a deaf ear to her cries.
Later, the other day was followed by Anand. She stated to police that in the last two months, Suresh had sexually assaulted her for three times while Anand committed the heinous act for four times.
"Tushar had even tried to burn her hands and would never allow her to talk to anybody either on phone or personally," told Jaiswal. Police said that a fortnight before, Tushar had shifted with the victim to a new rented house at Vyankatesh Nagar.
However, he continued harassing the victim who then took the decision to file a police complaint. On confirming the medical tests, police registered the case.