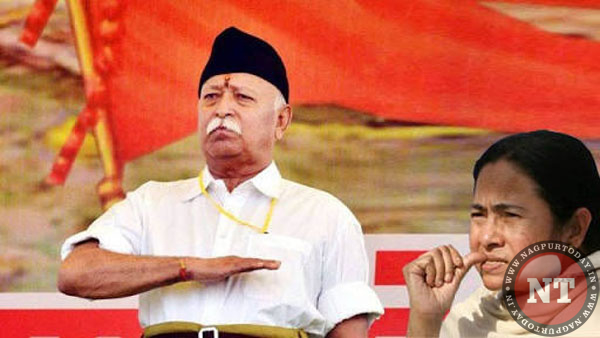 Kolkata: The West Bengal government has decided to shut down around 125 schools affiliated to the RSS. The state education department had begun the probe into the affiliation of these schools in March 2017.
It was found that these 125 schools are run mostly by three trusts – Sarada Shishu Tirtha, Saraswati Shishu Mandir, and Vivekananda Vidya Vikas Parishad, which proclaim to be affiliated to the Lucknow-headquartered Vidya Bharati Akhil Bharatiya Shiksha Sansthan.
Addressing a press conference, Partha Chatterjee, the state education minister stated that there are over 400 schools in West Bengal that are affiliated to the RSS, but 125 of them do not have a no-objection certificate (NOC).
"Some schools in Bengal are not in the accordance with the education syllabus. They have not received a NOC from us. We have stopped 125 and we are scrutinizing other schools too. Then only we will take any decision," Chatterjee told the media.
Chatterjee added that the government has also received certain complaints of "radicalisation of students" in some of the 125 notified schools.
About madrassas, Chatterjee stated: "Madrasas are not under my jurisdiction. Some have also been taken into the examination for recognition. I do not know the exact position. A school will run according to the syllabus. They should not follow any kind of religion."