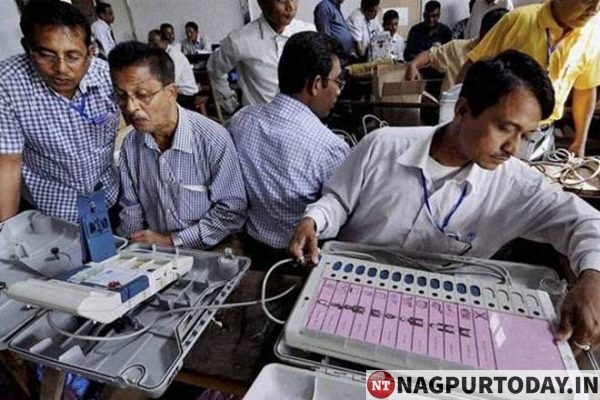 Nagpur: Incidents of EVM failure resulted in delay of voting in many parts of the city. A large number of people queued up at their respective booths since early morning to cast their votes with a view to avoid the scorching heat. However to their dismay, they learnt that the EVMs were not functioning properly as a result the polling began much behind the scheduled time of 7 am.
EVM breakdowns after 75 votes at booth no. 239
Polling was affected at booth number 239 at Bhim Nagar Primary School in South-West Nagpur, where the EVM stopped working after 75 votes were cast. On noticing the problem, RMO replaced it with a new machine and assured people that votes cast in both the machines would be taken into account. However, a source informed Nagpur Today that as it took long time to install the new machine, most of the people from the group of around 200, who had turned up to cast their votes, returned home without exercising their franchise.
Voting begins at 8.40am at booth no. 313
Mukesh Sharma, member, Nagpur South Congress alleged that, voting started at 8.40 am at booth number 313 at Pracharya Arunrao Kadote Mahavidyalaya instead of the scheduled time of 7 am. With problems in the system, the team appointed at booth failed to start polling. As a result, people who had come early morning had to wait for hours before they could cast their votes.
"The RMO has assured that they he will allow the polling to continue till 8 pm to cover up the loss. However, the people who have returned empty handed would not turn up again at the booth," Sharma remarked.