Nagpur.
"I am aware Vidarbha region has lagged behind in industrialization for many years. Now my whole concentration is going to be on developing this region. We shall increase the 'ease of doing business' to such an extent that industries will want to come to Vidarbha and rest of Maharashtra too" said Fadnavis while speaking at the Foundation Day of MIDC Industries Association, Hingna today.
This is the oldest MIDC estate of Vidarbha having over 800+ running small and medium business, many of which are not in good health due to a lot of reasons and factors. One of them is that Maharashtra has the highest minimum wages for labour and highest power tarrif making industries non competitive.
"We are planning a whole gamut of labour reforms soon which will benefit industries as well as labour. It will be a win-win situation for all. " Said the CM without divulging further details.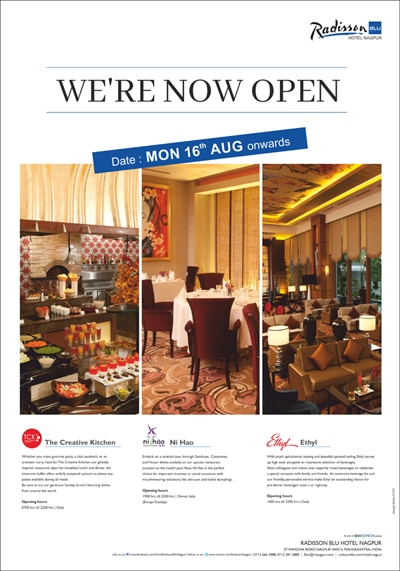 That the young CM is really pro-industry and earnest about his task can be vouched by the fact that he came for this meet with the industrialists despite there being a death in the family. His wife, Amruta lost her grandmother this morning. The industrialists waiting for the CM at Hingna got news of this tragedy but were very pleasantly surprised and grateful when they heard from the police stationed there for the visit that the CM was still coming, but would leave early.
The CM came sharp at 10 a.m. and stayed for all the important events including handing over of Entrepreneurship Excellence Awards that were given to three veteran industrialists of MIDC Hingna. Past Presidents of the Association were also felicitated on the occasion.
Speaking on behalf of the industries of Hingna, President Captain C.M. Randhir (Retd.) praised the CM for taking dynamic actions like relaxing the RRZ policy , clearing obstacles for Common Effluent Treatment Plant (CETP) and assuring of help in development of MIA test lab to be upgraded to international standards. He also forwarded a 'wish list' so that new industries would be tempted to come to this area and existing industries would survive and flourish.
The list consists of –
Asking major PSU giants WCL and MOIL which are based on mining of minerals available only in Vidarbha to procure other raw material, services and products  from the area too so that ancillary units would come up in the MSME sector. There is already an Act that says 20% procurement should be from local areas but why not make it 100%? they asked. They pointed out that until they get a level playing ground with neighboring states like MP and Chattisharh which have lower power tariffs these states would keep getting orders based on lower pricing denying business opportunities to Vidarbha and Nagpur industries.
Holding of Vidarbha level Udyog Mitra meeting at Nagpur itself for which MIA offered its facilities of modern convention hall and guest house etc. They said they failed to get adequate representation at the State level udyog Mitra meeting which are held quarterly for duration of approximately three hours. Over 300 points are to be discussed so it is impossible to focus on issues of Vidarbha which require special attention.
The final, and as usual, the most crucial point was the high(est) power tariff.  Maharashtra has the country's highest power tariff but why should it be the same for Vidarbha also which produces power and when it is utilized in this area there are little transmission losses.
The other dignitary present on the occasion  Krupalji Tumane, M.P. Nagpur Rural, speaking exclusively to Nagpur Today after the function  agreed and emphasized that rationalization of power cost would be crucial for bringing industries to Vidarbha. He said that a mega ferro alloys project that was being planned for Nagpur area is on the verge of moving to Chattisgarh because of cheaper power. He said the plant will employ thousands of workers and will 'exploit' Manganese that is available in Maharashtra. So why should the employment go to Chattisgarh as well as the investment?
The other MIA executives who graced the function today with their presence were Shekhar Bendre, Vice President and Programme Co-ordinator, Chandrashekhar Shegaonkar, Secretary, K.K. Daga, Sameer Khosla Jt. Secretaries, S.M. Patwardhan, Arun Lanjewar, Sachin Jain and Rajkumar Chokhani.