Campaign meeting held at Bhandara gets huge response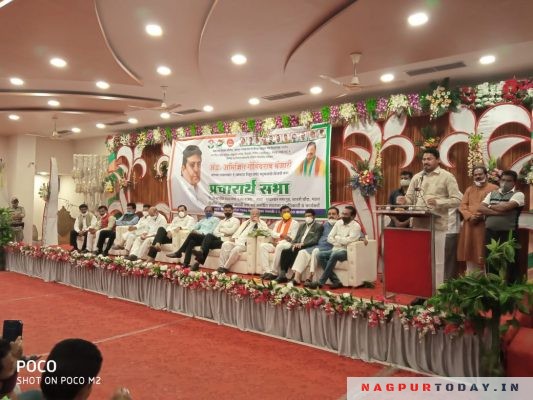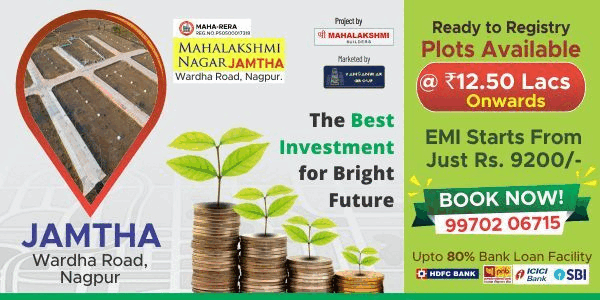 Nagpur: Mahavikas Aghadi's official candidate for Graduate Constituency elections, Adv. Abhijeet Wanjari is aware of the problems of graduates, teachers, non-teachers, staff and professors. He is a hard working activist so make them win by overwhelming votes, appealed Maharashtra Assembly Speaker Nanabhau Patole.
Since the announcement of Adv. Abhijeet Wanjari's candidature for Maharashtra Legislative Council Nagpur Graduate Constituency by (Congress Nationalist Congress, Shiv Sena, Piripa (Kawade group), RPNI (Gawai group) and Mitra Paksha) Mahavikas Aghadi he has been visting talukas and assembly constituencies in all the six districts and interacting with the voters.
MLA Narendra Bhondekar, former Minister of State Bandu Savarbandhe, former MLA Anand Vanjari, former NCP ministers Nana Panchbuddhe, Mohan Panchbhai, Ravi Wadhai, Dhananjay Dalal, Madanpal Goswami and Madan Bagde were present at the meeting held at Sakharkar Hall in Bhandara on Friday.
Nana Patole appreciated Wanjari's aggressive campaign. He said, blessings of Mahavikas Aghadi leaders, MLAs, voters are with Wanjari. Their victory is confirmed, added Patole.
Adv. Abhijeet Wanjari informed the attendees about his contribution in the field of education. He also apprised the voters about his contribution in the political and social spheres.