Nagpur: Remember the '90s Govinda-Karishma-Raveena days when Fashion was All-Screams! Loud colours, louder accessories and loudest expressions. Statement? Maybe; Eye Sore? Yes! Not at fault, for it probably worked then. Glad that phase passed, and for good! says PERSONAL STYLE BLOGGER, Priyanka Pia Jaiswal aka 'The Looking Glass'. Here to give you a FASHION BLOGGER'S INSIGHT on – how to incorporate the trend and make a statement this 2017.
She will also list:
-Her FAVOURITE PICKS of the trend
-How the CELEBS wore it
-Show 'what covetable dreams are made of' in THE LUST LIST.
-The best being; help you GET THE LOOK with links you can shop from. For real!

Priyanka Pia Jaiswal | Fashion Blogger
Back to how you can,
MAKE A STATEMENT WITH PINS, PATCHES AND EMOJIS:
2017 and the past few years have seen a major shift in the Fashion Scenario. Minimalism(Less Is More) and Smart Casuals (Wearable Fashion) are the two trends that have been ruling the roost since. Not as low on fun and glamour as it sounds! One can do Fashion in all its subtlety and still make heads turn. The idea is to rev up your basic outfits and quirk up your accessories with PINS, PATCHES and EMOJIS. Some, back from the '90s and still big on trend- minus the Loud et al.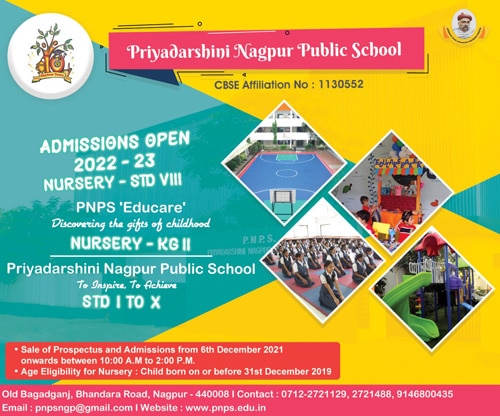 PINS/BADGES:
All you need to funk up your style are these accessories that, as the name suggests, can be pinned onto your wardrobe pieces.

PATCHES(Appliqué/Embroidered):
This '90s cool-kid accessory has made a major comeback and is not fading anytime soon. The ones that come sewed onto the garment or the ones you could Iron-On/Stick-On to your outfits/accessories.
EMOJIS:
Taking Social Media addiction to another level are the Ready-to-wear Emoji(Emoticon) Prints, Pins and Accessories.

CELEB STYLE:
SONAM AND RHEA KAPOOR:
In RHESON. This Fashion Forward Sonam-Rhea Kapoor brand has introduced their #EMOJICollection recently. Do you need a proof more solid than that! The trend is definitely here to stay!
L: In 'Einstein(Bulb) Wrap Dress'; R: In 'The Bomb Cape Sweatshirt'

Instagram/RheaKapoor
SHRADDHA KAPOOR:
L: In White top emoting the Holiday Fervour; R: In a special collection Top by GIGI HADID for TOMMY HILFIGER

Instagram/AFashionistasDiaries || Instagram/TommyXGigi
LADY GAGA:
In TOMMYXGIGI Quirky Denim Jacket

Instagram/GigiHadid
GIGI HADID:
L: In GIGI HADID in TOMMYXGIGI; R: In Patch Denim Jacket

Instagram/TommyXGigi ; Pinterest
SONAKSHI SINHA:
In KUKOON THE LABEL-SS'17 Collection

Instagram/KukoonTheLabel
PRACHI DESAI:
L: In Patch Slip Dress; R: In Floral Embroidery Patch Jeans

Instagram/OnlyIndia
ADAH SHARMA:
Emoting overload L: In SESAME THE STYLE STUDIO; R: In MADISON ON PEDDAR

Instagram/AdahKiAdah
HINA KHAN:
In KUKOON THE LABEL

Instagram/RealHinaKhan
AISHWARYA RAI:
Wore 'the more serious' patch(applique and embroidered) trend in succession this 70th Cannes Film Festival. In GEORGES HOBEIKA's Haute Couture SS17, in YANINA COUTURE, in MARK BUMGARNER

Pinterest
ALIA BHATT and VARUN DHAWAN:
L: Ms Bhatt revving up her look in ONLY's SS'17 emojis print tee; R: Mr Dhawan wearing the 'Badri' PATCH jacket. Just so the Men don't feel left out!

Instagram/OnlyIndia || Instagram/AliaBhatt
KELLY OSBOURNE:
Flaunting her quirky look-alike PIN

Pinterest
BLOGGER STYLE:
In 'Ice-cream', 'Slayin' and Fake' Applique Pins by QUIRKBOX:

In Doodle Design 'Peace' Pins by KOOVS(set of 3):

In KOOVS 'Coffee Cup Patchwork Dungaree' and 'Rainbow Badge' by BOWS AND BLINGS:



In HATTIEXKOOVS Doodle Badges:

In Appliqué Slogan Neckpiece:



THE LUST LIST:
Dragon Embroidered Jacket – GUCCI '2017 Cruise Collection'

Instagram/Gucci
SHOP THE LOOK:
The trend is taking the brands by storm already. Running the campaigns this 2017 are: #Pimpyourdenim by GASJEANS, #DenimizeTheWorld by ONLY INDIA, #HavanaCollection by FOREVER21, #EmojiCollection by RHESON.
Time for you guys to shop from the links down below and Emote Away!
Women's Friyay SHRUG | RHESON | Rs. 1599
Patch and Slogan Print T-SHIRT(MEN) | KOOVS | Rs. 895
Sup Emoji ESPADRILEES | LULU AND SKY | Rs. 1885
STYLE FIESTA Patch Detail BASEBALL CAP | KOOVS | Rs. 699
Emoji-nal SLING BAG | KOOVS | Rs. 2079
Peace Out Enamel PIN | MANGO PEOPLE | Rs. 249
Olive Green Blouse With Patch(SHIRT) | APRERE | Rs. 3500
……………………………………………………………………………………………………