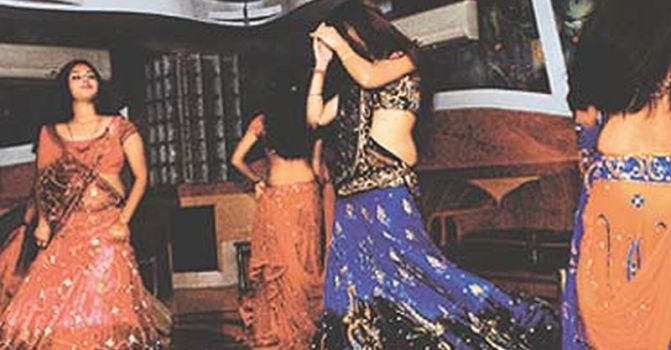 Dance bars that seemed to have disappeared into history after the Supreme Court banned in 2005 them are now a reality again. Many girls and women who had lost their only source of income after the ban can finally heave a sigh of relief as the Supreme Court lifted the ban. There has always been a stigma attached to the concept of dance bars in the Indian society. The rapid mushrooming of these dance bars from Mumbai to places like Nagpur and other cities of the state created a lot of outrage and dissent and hence, led to their banning.
While some people rejoice about this lift on the ban, women activists are planning protests against this alteration in the law. Nagpur Today spoke to various Nagpur citizens to get their view on this new SC order. This is what the students of city colleges had to say.
Abhinav Singh said, "The condition of youth is already degrading. We know what affect the hookah bars had on the youngsters. They will go to any extent to maintain the 'coolness' factor. Facebook updates and picture sharing are the essence of life today. From youngsters to aged men, everyone tends to visit these bars to satisfy their needs of sorts. So, I think it is going to be a bane for the whole society."
Shivani Rathi said, "The bars were operational illegally anyway. Their functioning must be made legal because if nothing, it'll at least generate employment for some women who have no other option. The only thing that must be taken care of is to make sure these bars don't invoke prostitution in any form."
Disha Patel said, "Dance bars have always existed here in our society. We might as well learn to accept this reality. If we look around properly, we may realize that no discotheque is less than a dance bar anyway."
Abhijit Dey said, "We've grown up knowing about the existence of these 'dance bars'. It'll generate some work for all those who had lost their source of daily bread. Dance bars were never illegal; they were just against the Indian culture. Let's just learn to differentiate between dance bars and brothels."
Nakul Sharma said, "Dance for me is as much a form of expression as is music. When there can be music performances at bars, there is definitely nothing wrong in dance bars which will only be a medium of entertainment. The cure or the banning of dance bars, cannot be worse than the disease or the issues related to dance bars, as correctly pointed out by our Supreme Court. They serve as a source of employment for a lot of women who take to this profession, not by choice but due to lack of other choices. When we have cheerleaders entertaining the spectators of IPL, bars should be no exception. Should there be any obscenity; the government must move to ban those specific bars."
Adwait Mardikar said, "It would hardly make a difference to people who are not into this trend of visiting dance bars. But it is definitely going to affect the youth a lot. With desperation on the rise among the youth, dance bar seems pretty crude. If there is an age limit to visit these dance bars, it is not going to be of any use. Consumption of alcohol by just anyone at any age is the prime example of how useless age limits are. People will always find a way to get what they want."
Women of Nagpur had varying views on this decision of Supreme Court.
Dr. Manjusha Mardikar said, "All through Indian mythology, the concept of dance bars has existed. It is documented in pictures and texts how Indra's darbar and apsaras like Urvashi and Menaka used to dance while the Gods enjoyed and drank wine.  It would be too farfetched to suggest that the concept originated in India. Even in recent history, the Nawabs enjoyed the Mujra dances of women. But in today's society, the audience for these activities has changed. It is considered an entertainment now. It would remain the same but the society's values and morals have changed too. It has led to exploitation of girls in a monetary and sexual way as well. Underage girls may be forced to get into this business. So, it has a detrimental effect on the feminine section of the society."
Sangeeta Bakshi, a housewife said, "Women are going to be affected by this decision badly. Women have always been victims at the hands of prostitution and such sources of entertainment which eventually leads to prostitution. It is an oxymoron really. Yes, it may prove to be beneficial in a way for an uneducated woman's income, but again, the level of dignity that we force our society to maintain towards women will be violated."
When the Supreme Court banned these bars, they did so for the sake of the people who were offended by the consequences of their existence. But now, when the prohibition has been removed again, the society speculates the cause of this drastic step. As the women who had been put out of work due to this ban rejoice, we wonder if there is a secret motive that the government does not plan to reveal anytime soon. Controversies over these bars will exist; ban or no ban!
Shivangi Chaturvedi