Nagpur: In a major success, Crime Branch Unit 3 of Nagpur Police traced a notorious chain-snatcher and nabbed him in Raipur (Chhattisgarh) involved in a number of criminal activities. Cops have recovered a total of eight mangalsutras and gold chains worth Rs 2.63 lakh and a stolen motorcycle worth Rs 10,000 from the arrested accused.
The accused has been identified as Pradeep Lokesh Bondre (37), resident of Plot No. 13, Dnyaneshwar Nagar, Manewada Road but presently staying House No. 51/211, Laxminagar, Pachpedhi Naka, Raipur (Chhattisgarh).
The sleuths of Crime Branch Unit 3 got into their arduous act when the complainant Arun Dharamnarayan Chaturvedi (62), resident of Plot No. 186, Bajiprabhu Nagar, had told Ambazari police that his wife Alka Arun Chaturvedi was on a morning walk on June 20, 2017. As she was nearing her home, a person riding Splendour motorcycle came from behind and snatched her gold chain weighing 15 grams. At that time, the Duty Officer PSI S T Ambure had registered a case under Section 392 of the IPC and started investigation.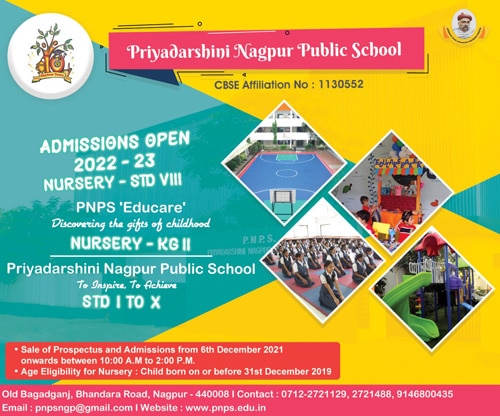 Since the chain-snatching incidents were on the increase, the Crime Branch sleuths scanned the record of criminals involved in the crime. They mainly focused on the notorious goon Pradeep Lokesh Bondre. The cops learnt that he was staying with his mother in Raipur since 2014. The goon facing 18 offences of chain-snatching in Nagpur from 2005 to 2013 and 13 offences in Raipur. The accused was jailed for 18 months in Raipur but after his release he was working as driver. The accused Pradeep Bondre was visiting Nagpur along with mother frequently and staying at brother's residence. During his stay in Nagpur, Pradeep used to take brother's motorcycle and commit chain-snatching crimes. He even stole a bike and committed the crime.
Armed with the information, Crime Branch Unit 3 sleuths went to Raipur, laid a trap and nabbed the accused Pradeep Bondre. He was brought to Nagpur and subjected to intense interrogation. The accused spilled the beans and confessed involvement in chain-snatching of Alka Chaturvedi. He told the cops that the 15-gram gold chain was kept with old friend named Jitendra Rajvallabh Pandey (35) for disposing of the valuable. The gold chain was recovered from Pandey and he was made an accused under Section 414 of the IPC but not arrested.
The accused Pradeep Bondre further confessed his involvement in snatching gold chains and mangalsutras in eight cases from Ambazari (1), Pratapnagar (3), Sonegaon (2), Sakkardara (1) and Nandanvan (1) police jurisdictions. He had also stolen a motorcycle from Mankapur area. All the eight gold chains and mangalsutras worth Rs 2.63 lakh and the stolen bike worth Rs 10,000 were recovered by the cops.
The task was carried out by the team of Crime Branch Unit 3 comprising API Dnyaneshwar Bhedodkar, constables Shailesh Thawre, Suresh Hinganekar, Shatrughna Kadu, Anil Dubey, NPCs Manish Bhosale, Atul Davande, Shyam Kadu, drivers Firoze and Sharif under the directive of Commissioner of Police Dr K Venkatesham and guidance of DCP (Detection) Sambhaji Pawar, ACP Somnath Waghchaure.