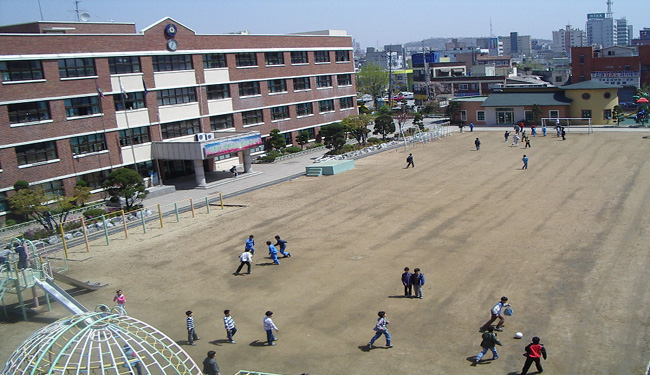 Nagpur News:  The Nagpur bench of Bombay High court has struck down NIT's decision to transfer a land reserved as playground to Bharatiya Vidya Bhavan's school coming up at Bhamti Parsodi near Trimurti Nagar here.
"In our view, plot reserved as "playground" under development plan can't be deviated for any other purpose. It is needed for the children and citizens in the area for recreational activities," a division bench of Justices Pratap Hardas and Ashok Bhangale ruled before setting aside NIT's tender for allotment of area reserved as "playground" to the upcoming Bhavan's School.
The court made it clear that the public interests lie in the reservation and preservation of open spaces for playground. "It can't be sacrificed by transferring playground to private persons to establish sports complex, restaurant, swimming tank, and garden, where objective is to earn monetary gains/profits," the judges observed while allowing PIL filed by physical education lecturer Surendra Tiwari and Trimurti Nagar Ground Bachav Samiti.
The petitioners had challenged NIT's decision to allot land reserved for primary and secondary schools and playground to Bhavan where the latter planned to set-up a restaurant. "The nation needs best of talent in major sports to represent India at international level. Such playgrounds, as planned in Town Planning Scheme should subserve the need if kept available to children free of cost and at various places in the city under the MRTP Act," the judges added.
Expressing concern over shrinking of playgrounds in the cities, the judges pointed out that the thickly populated urban areas need planned and controlled development. "There is dearth of adequate open spaces where children can play, have an opportunity to train themselves and undertake career in major outdoor sports like cricket, football, and hockey, or at least to maintain their physical fitness," the judges pointed out.
They further observed that playground can't be allowed to be bartered away and converted as a club/sports complex with restrictive user meant for handful of rich people in the society. "It is duty of the local authority to maintain the playground for the benefit of common people. This is larger public interest," they said.
Vindicating the petitioners for filing PIL, the court stated that the common people belonging to poor, weak, and disadvantaged society sometimes are ignorant due to their social and economic backwardness/difficulties. "They may not be able to come forward to the court to enforce their fundamental and legal rights guaranteed in their favour. In such a case, any bona fide litigant can be allowed to come forward to protect public and social interest and vindicate the cause of justice to redress public injury. PIL has a great potential as it enables the court to see to it that justice must reach the doors of all those citizens in the area who could not come to the court due to their socio-economic difficulties," the judges remarked.
The court, however, made it clear that even Bhavan's students could use the playground along with other children and common people from nearby areas. The Bhavan's was told to assist NIT in maintaining the playground in playworthy condition through financial help. "Want of funds cannot be an excuse for local planning authority to shirk its statutory duty to maintain the playground," the court stated.
Earlier, Anand Jaiswal, representing the petitioners, contended that there were 20 schools in the vicinity and new one was not needed. He pointed out that the area was already congested and the children, elders and common people have no other open space available for their daily morning or evening stroll and physical exercise, had no facility of "playground" except this public utility land.
Bhavan's have been allotted 0.176 hectare land for primary school and 0.352 hectare for secondary school. Another 1.1136 hectare meant for playground was also allotted to Bhavan's and this allotment has been quashed.