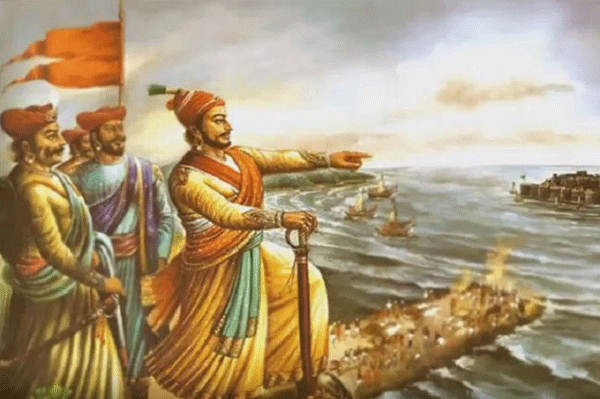 Major row erupted in Maharashtra after a textbook described King Sambhaji, eldest son of Maratha warrior Shivaji Maharaj, as an alcoholic.
The primary school textbook under the Sarva Shiksha Abhiyan (SSA) programme is on the life of 17th Century poet, Samarth Ramdas, who is known in history as Shivaji's spiritual guide. A section of the book, published in Nagpur with the title, 'Samarth Shree Ramdas Swami' and authored by one Dr. Shubha Sathe, is being objected by the Sambhaji Brigade. The Brigade also demanded the state government to ban the textbook.
The allegedly objectionable paragraph reads:"Sambhaji was a captive of alcohol and was trapped in Kalusha's web. He was neglecting the duties of State".
In its statement, the Sambhaji Brigade alleged that the negative reference was deliberately inserted with a calculated intent designed to spark social tensions. It added that the section was written without any historical proof.
The Brigade demanded that the textbooks to be withdrawn immediately and lodging a case of sedition against the concerned autorities for depicting King Sambhaji in a defamatory manner. The organisation also demanded an enquiry into the affair by the State Education Department.
Meanwhile, the Opposition has demanded an apology from the State government on this issue.
State Congress president Ashok Chavan said, "The government has shown it's true face. This is nothing but defamation of Maharashtra's great son, Chhatrapati Sambhaji. How can the government allow such a book as a reading material for school children? It should apologise and remove the book."
The NCP demanded the resignation of the education minister. "We condemn the government for defaming Chhatrapati Sambhaji. The book should be withdrawn, and the minister must accept responsibility and step down," said party spokesperson Nawab Malik.