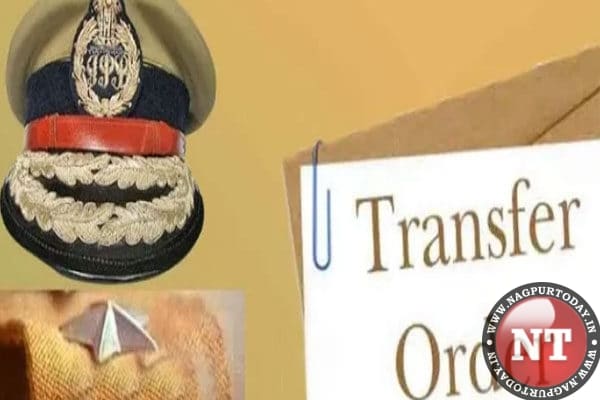 Nagpur: Commissioner of Police Amitesh Kumar has effected a major reshuffle in the ranks of Inspectors in Nagpur City Police establishment on Monday. About 36 officers have been interchanged and the Police Establishment have shifted some of the existing heads of police stations and posted fresh officers after review of their performance.
Many of the in-charges of police stations have completed two-year tenure and hence now shifted to side branches.
Nitin Phatangre, who was at Cyber Cell, is posted as Sr PI Ajni police station while Lalit Vartikar is entrusted in charge of Sr PI Hudkeshwar Police Station. Kavita Isarkar moves to Kapil Nagar Police Station from Hudkeshwar in the same capacity, Suhas Choudhari is going to head Wathoda Police Station from his current posting in Traffic Branch.
Another officer from Traffic Branch, Mangesh Kale would move in as Sr PI Rana Pratap Nagar Police Station. Bharat Kshirsagar heads to New Kamptee from Ganeshpeth Police Station. Deepak Bhitade is shifted to Old Kamptee police station from Rana Pratap Nagar Police Station. Aniruddh Puri is taken out of EoW and given charge as Sr. PI Tehsil Police Station. Ravi Nagose PI (Crime) Panchpaoli Police Station has been entrusted full fledged charge of Koradi Police Station. Rishikesh Ghadge PI (Crime) at Sakkardara moves in as Senior PI Ganeshpeth police station.
Santosh Vairagade till now Sr PI New Kamptee police station is posted as Reader to Commissionerate of Police. Amol Deshmukh Sr PI at New Kapil Nagar Police Station is brought in at EoW, Ashalata Khapre who is Sr PI Wathoda is moved to Crime Branch, Krishnachandra Shinde Sr PI Koradi is also heading to EoW. Shubhangi Wankhade PI (Crime) Kapil Nagar Police Station is moving to Crime Branch as is Kalyani Humane PI (Crime) MIDC police station. Ajay Akhre PI (Crime) Sadar police station is posted as PI (Crime) Nandanwan police station.
Mahesh Sagale PI (Crime) Ajni police station, Ravindra Naikwad is posted to Crime Branch while PI (Crime) Imamwada police station goes to EoW. Chittaranjan Chandure PI (Crime) Hudkeshwar police station is posted as PI (Crime) Mankapur police station. Officers from Crime Branch namely Mukunda Salunkhe goes to Traffic Branch, Pandurang Sonawane to Special Branch, Namdev Ganjurde to Control Room, Mukunda Kawade as PI (Crime) MIDC PS, Nitin Patange as PI (Crime), Sakkardara PS.
Officers from EoW namely Devendra Thakur is posted as PI (Crime) Pachpaoli police station, Vikrant Sangane as PI (Crime) Hudkeshwar police station and Pramod Pore as PI (Crime) Sitabuldi police station, Gokul Suryawanshi to PI (Crime) Sadar PS. Vidya Jadhav from HRD Branch moves to Traffic Branch, Harish Kumar Borade PI (Crime) Wathoda police station moves to PI (Crime) Ranapratapnagar PS, Amol Kachore PI (Crime) Sitabuldi PS goes to Cyber Cell (Crime Branch), DB Bandodkar PI (Crime) Koradi police station comes back to Crime Branch, Sarin Durge Sr. PI Ajni PS to going to join Crime Branch,. Tripti Sonawane Sr PI Tehsil PS goes to Special Branch and Rahul Shire Sr PI Old Kamptee PS comes to Crime Branch.