Nagpur: In a bid to stop of potable water going waste, The Orange City Water (OCW) Technical team has planned to plug the major leakage developed on 800 mm dia Express Feeder line at the Shatbadi Square on Ring Road on February 1, 2017 (Wednesday).
It may be mentioned here, since last many days a major leakage has been developed on the 800 mm dia Express Feeder line laid by Pench IV Project Cell. The feeder line connects Pench IV Water Treatment Plant at Godhni to Mhalgi Nagar, Omkar Nagar I, II ESR's and Shree Nagar ESR right at Shatabdi Square junction on Ring Road. The leakage has been developed inside the concrete chamber and it will require almost 30 to 32 hours period to plug the much talked about leakage.
Following this major leakage plugging work that will be carried out on war footing for almost 30-hours, water supply in the areas of Mhalgi Nagar ESR, Omkar Nagar -1 ESR and Omkar Nagar-2 ESR and Sreenagar DT will remain affected.
The 30-hour shutdown for leakage plugging work will start at 10 am on February 1 (Wednesday) and will complete on February 2 (Thursday) . at 4 pm. However water supply will be normalized in affected areas on Feb. 2, in late night hours only.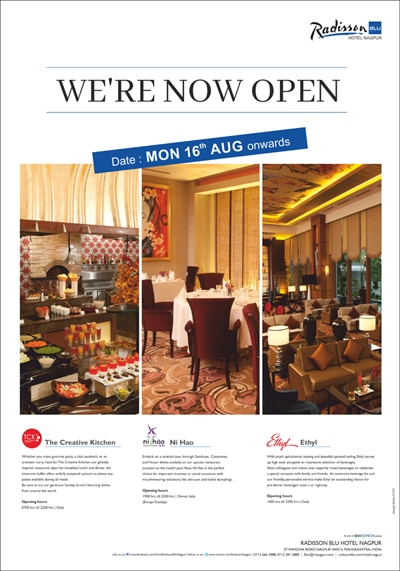 Citizens of to be affected areas are requested to make sufficient storage of water in advance as water supply through Tankers to the affected areas during shutdown shall also not be possible.
Areas to remain affected following Shatabdi Nagar leakage work are:
Omkar Nagar I & II ESR: Abhay Nagar, Rahate Nagar Tolly, Fulmati layout, Rameshwari, Jogi Nagar, 85plot, Ramana Nagar, Parvati Nagar, Bhim nagar,jaibhim nagar,babulkhada,kunjilal peth,hawara peth,sukala nagar,Chandra nagar,nalanda nagar,balagi nagar,bank colony,Banerjee layout, Akash Nagar, Awdhut Nagar, Kapil Nagar, Shahu Nagar, Sadabhawna Nagar, jaigurudev nagar, amba Nagar, Chintamani Nagar, Alankar Nagar, Mitra Nagar, Dnyaneshwar Nagar Old & New, Balaji Nagar, Omkar Nagar, Vinkar Colony , Vinkar Vasahat.
Mhalgi Nagar ESR: Ashirvad nagar, Rukmini nagar, mhalgi nagar, sanjaygandhi nagar, mahatma Gandhi nagar, prerana nagar, gajanan nagar, ashtavinayak nagar, gurudev nagar, shriram nagar, Narsala gramin. Sanmarg Nagar, Bante Layout, Dhangawali Nagar, Santoshi Nagar, Sanjay Gandhi Slum, Shivshakti Nagar, Janki nagar, Bhole Nagar, Amar Nagar New & Old.
Sree Nagar DT: Aravind soc., borkute layout, vijayanand soc., maske layout and part Narendra nagar, Vijayanand Society, Shri Nagar, Sundarban layout, Suyog Nagar, Saket Nagar, Dhadiwal Layout.
During the shutdown work along with water supply vehicular traffic on busy Ring road at Shatabdi Square may also get disturbed on Feb 1 & Feb 2, 2017 . NMC -OCW have appealed citizens to co-operate.
Toll Free No: Citizens can make any water related query, complaints at OCW on a Toll Free Helpline- No 1800-266-9899.