Nagpur: The main accused in the firing incident Pawan Dayaram Chaudhary aged 26 years and a resident of Mhalgi Nagar was arrested on November 15, 2016 by cops of DCP (Zone III) Squad. Pawan Chaudhary is known to have several cases registered against him in different police stations. After arresting, the squad handed over the accused to cops of Sitabuldi Police Station. On suspicion, the crime branch and cops of Sitabuldi Police Station have picked up a few goons and are questioning them.
The aftermath of the firing incident which occurred on Sunday the November 13, 2016, (when shots were fired at the director of Lahoree Deluxe at Dharampeth right in front of the cops), it has become a talk in certain circles that a gang war may certainly increase once again in the second capital. Sources claimed that the entire firing incident was an act of criminal gang trying to exert their supremacy. This incident also speaks volume about the law and order situation in the city.
According to the sources, Roshan Nanvani was sitting with a young girl in Lahoree Deluxe Bar and Restaurant at around 10:3 0 pm. That time the accused named Pawan Chaudhary too was sitting in the Lahoree Deluxe Bar. He passed some offensive and vulgar comments on the girl. This infuriated Roshan and the other employees of Lahoree Deluxe Bar. They allegedly bashed up Pawan black and blue. To add insult to the wound, the bouncers of Lahoree Deluxe bar and restaurant also threw Pawan Chaudhary out of the bar.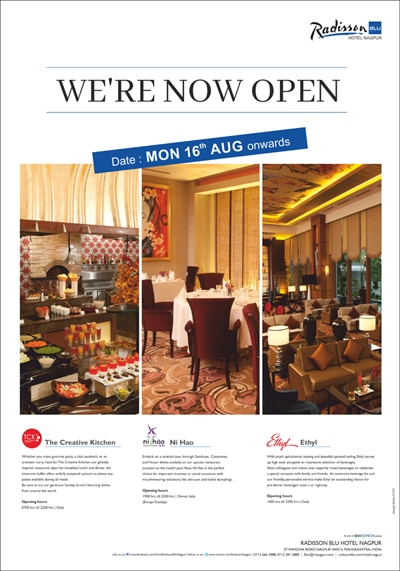 Furious Pawan he returned to Bajaj Nagar, where he met his friends Shekhu, Mihir Mishra, Anand, Rahul, Bhurya among others. They all rushed to Lahoree Deluxe and fired at Lahoree's owner Samir Sharma.
Sources claimed that as soon as the goons saw Samir Sharma, the members of Maya gang threw stones at Samir Sharma. On noticing the cops, the gangsters panicked and had allegedly fired three rounds in air and fled the scene.
Another version claimed that the owner of Lahoree Deluxe bar Samir Sharma had initially fired in the air and as retaliation, the accused goons too fired in the air.
Firing in West Nagpur remained a topic of discussion
For the last two years, many violent crimes have occurred in Dharampeth area. One and a half year ago, Sagir alias Tannu of Chandrapur Coal Mafia was killed by firing at him from point blank range. After that Dinesh Baisware was stabbed to death near a Gym in Dharampeth area. On September 28, 2016, Sachin Somkunwar was murdered by firing at him from close range in Gokulpeth market. Shekhu had come to fore as a goon after he murdered Deputy Chief of BJP Yuva Morcha Hemant Diyewar. However, Shekhu was acquitted from this crime. Sources claimed that he an army of youth. Some claim that he has quite a reputation in West Nagpur. A few months ago, sources claimed that he had merged his gang with Sumit Chintalwar and Mihir of Maya Gang.
Terror of Maya gang
A terror reigns in South Nagpur because of Maya gang of Ajni area. This gang had committed day-light murder of Shubham Jaiswal near ST Bus Stand. More than one dozen accused were said to be involved in this murder.
This Maya gang came to the notice of the police. A large number of Maya Gang includes unemployed youth and minor aged accused. Murder is said to be very common for this gang. Sumit Chintalwar is said to be the kingpin of this gang. Sumit Chintalwar had allegedly murdered a gang head of a rival gang in front of Rajkamal Square with the help of his uncle Nayan Chintalwar. Nearly 16 accused were arrested in this case.