Nagpur: The The Maharashtra State Electricity Transmission Co. Ltd. (MAHATRANSCO) has planned a 5- hour Power outage from 09 AM to 2 PM on Dec 7, 2017. This will result in shutdown of Pench-IV WTP at Godhani during same period.
During this Electrical power shutdown MAHATRANSCO will carry out commissioning of 33KV HGIS and connection of jumpers at their Mankapur Sub-station.
Following this power outage at Pench- IV plant at Godhani following ESR's will remain affected on Dec 7.
Boriyapura feeder main: Lashkaribagh, Moti Bagh Railway Quarter, Mayo Hospital, Saifi Nagar, Ansar Nagar, Dobi, Kamal Baba darga, Hansapuri, Bhagwaghar Square, Mominpura,MLC canteen Area, Shaikh Baari Sqr, Naal Saab Sqr,Kala Zanda Takiya, Bhankheda, Dadarapool Timki, Golibar Sqr, Kosarkar Mohalla, Nandbaji Doha, Samata Budh Vihar. Sapate Mohalla, Dandare Mohalla,Devgharpur,Gangakhet Square, Bajirao Galli,Pachpaoli railway Gate, Pili Marbat, Dhapodakar Lane(Tandapeth), Lala Darawaja, Musalmanpura, Bangali Panja, Maskasaath, Itwari Telipura, Mirchi Bazar Sqr. Bhaji Mandi, Lohaoli, Resham oli, Bartan oli, Bajirao galii. Teen Nal Square, Khapripura Bhishikar Mohalla, Bhaji Mandi Tanga Stand, Sambhaji Kasar, Dhiwarpura, Ram Nagar, Bangladesh, Umatewadi, Bairagipua, Telipura Pevatha, Baraipura, Miirchi Mandir Area, Itwari Railway Station, Marwadi Chowk.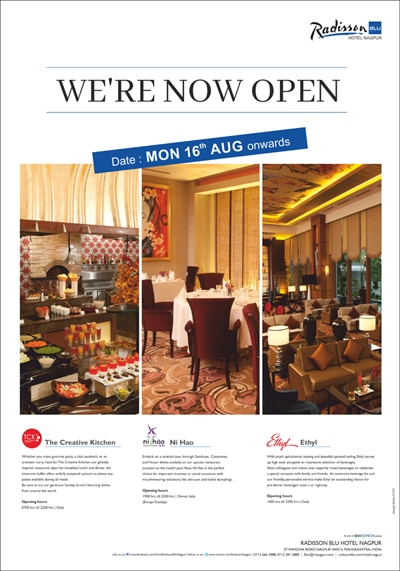 Nara ESR: Nirmal society,Aradhna colony,Shambhu nagar,Shivgiri layout,Noori colony,Tavakkal society,Arya nagar,om nagar,nara gaon,welcome society,Devi nagar,preety society.
Nari/Jaripatka: Bhim Sq.,Hudco colony,Nagarjuna colony,Kasturbha nagar,Kukreja nagar,Martin nagar,vishvas nagar,khushi nagar,LIG colony,MIG colony,Sugat nagar,Kabir nagar,Kapil nagar,kamgar nagar,ramai nagar,dixit nagar,Sanyal nagar,chaitanya nagar,Sahyog nagar,Manav nagar,Shende nagar,Rajgruh nagar,Lahanuji.
Civil Line DT: Civil lines, Marim Nagar, Ravindranath tagore road,VCA Road, Palm Road,Government Press.
Dhantoli ESR: Dhantoli, Congress Nagar, Humpyard Road, Takiya Slum.
Omkar Nagar I & II ESR: Abhay nagar, Rahate nagar tolly, fulmati layout, rameshwari, jogi nagar, 85plot, rama nagar, parvati nagar,bhaim nagar,jaibhim nagar,babulkhada,kunjilal peth,hawara peth,sukala nagar,Chandra nagar,nalanda nagar,balagi nagar,bank colony,Banerjee layout.
Mhalgi Nagar ESR: Ashirvad nagar, Rukmini nagar, mhalgi nagar, sanjaygandhi nagar, mahatma Gandhi nagar, prerana nagar, gajanan nagar, ashtavinayak nagar, gurudev nagar, shriram nagar, Narsala gramin.
Sree Nagar DT: Aravind soc., borkute layout, vijayanand soc., maske layout and part Narendra nagar
Citizens are adviced to make sufficient storage of water in advance as water supply through Tankers to the affected areas during shutdown will not be done.