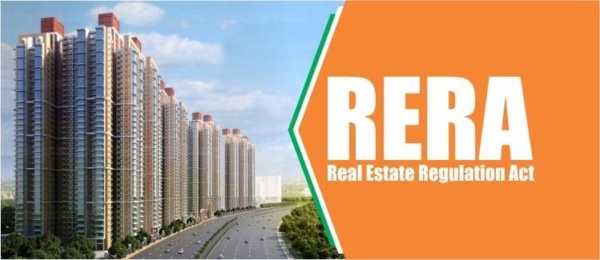 Nagpur: For educating its members regarding MahaRERA, Confederation of Real Estate Developers' Association of India (CREDAI)- Nagpur Metro in association with MahaRERA had organised an interactive training session on 'Compliance Activities for Registered Projects' at Hotel Center Point, Ramdaspeth, Nagpur on Saturday June 9.
D R Haddwar, Technical Head, MahaRERA, Sunil Sadhwani, dy chief engineer, Maharashtra Housing And Area Development Authority (MHADA), Aarti Harbhajanka, director, Hetal Hatiyal, senior consultant and Sonali Gada, assistant legal advisor of KPMG advisory services pvt. Ltd. along with Girish Joshi, dy secretory, MahaRERA Nagpur division were present on the dais.
The programme started with the lighting of traditional lamp followed by counselling session about how to update one's profile on site along with power point presentation so that applicants could understand the registration process and avoid any sort of mistakes.
While interacting with audience, Harbhajanka discussed the need of updating the project details and also mentioned that according to MahaRERA every registered profile must be updated annually, and for this they have to pay 500rs + GST, and those who skip this process will be awarded a penalty.
Now as per MahaRERA, when project validity is expiring and project is yet to complete in that case the promoter has to apply for the extension. However, 1 year extension will be rewarded to the specific promoter. This rule will please house buyers but might increase stress of builders.
"MahaRERA is quite beneficial for both consumer and builders. One has to face initial problems as with registration process and charges, after after that it's a smooth ride," said Rahul Sunkurwar, builder while speaking to NT.
"The only concern I've that, MahaRERA's consumer cell is never receives any call, as these project is new and still growing many people needs guidance, if you call them then there's a 90% chance that no will answer your call, which is quite problem", said Deepak Sharma while speaking to NT.
With the motive of protecting the interest of consumers and also ensuring transparency and efficiency in real estate sector in regards to sale of plot, apartment , buildings or real estate project Government of India has enacted the Real Estate (Regulation and Development) Act 2016 and all the sections of the act came into force since May 1,2017.
Under MahaRERA governing body, a developer has to register himself with the RERA authority if the project is on a land more than 500sqmtr or more than 8 units.