Maharashtra Today: Murder convict on parole commits suicide at Mantralaya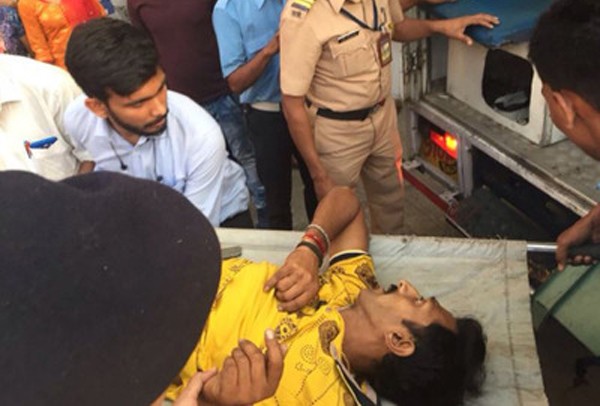 Mumbai: In Maharashtra Today a murder convict, out on parole, jumped down from the fifth floor of the high-security Mantralaya, the Maharashtra government headquarters here on Thursday evening, police said.
Identified as Harshal Suresh Raote, 45, he was rushed in a critical state to St. George Hospital where doctors declared him dead.
Education Minister Vinod Tawde said that police will investigate into all aspects, whether it was a suicide, murder or an accident.
The Marine Drive police have registered a case and probing the matter, including scanning the CCTV footage, the motives behind the extreme step, officials said.
Later a purported suicide note was recovered in which Raote said he was unhappy with the jail sentence and wanted help from the state Home Department in the matter.
From other identification papers recovered, it is revealed that Raote was associated with an NGO and working for the Maharashtra Rajya Vidhi Seva Pradhikaran, while lodged in an Aurangabad Jail.
According to the Jail Superintendent of Paithan Open Jail Sachin Salve, he was sentenced to 14 years in 2014 for the murder of his sister-in-law in 2003.
Raote displayed exemplary conduct in prison and was out on a month-long parole, since January 10 and living in his home in Chembur here. With the period ending on Thursday, he was due to return to jail.
Several top politial leaders including Leader of Opposition in the Assembly Radhakrishna Vikhe-Patil, Leader of Opposition in the Council Dhananjay Munde, senior Nationalist Congress Party leaders Ajit Pawar and Sunil Tatkare rushed to Mantralaya on learning of the incident.
The opposition leaders attacked the government for the spate of suicides in the state government headquarters and say its "an indicator of the public angst against the ruling BJP".
This is the second incident of its kind in Mantralaya this week. On Tuesday, unemployed Ahmednagar resident Avinash Shete, 32, poured kerosene on himself and attempted to set himself ablaze.
However, the security personnel intervened in time and saved him, and he has been arrested. Shete was reportedly upset at not being selected for a job in the state Agriculture Department.
Earlier on January 28, 84-year old farmer from Dhule, Dharma Patil, who had consumed poison inside Mantralaya, died at a week later while under treatment in Sir J. J. Hospital, kindling a huge political row in the state.
Maharashtra Congress spokesperson Sachin Sawant and Mumbai Congress President Sanjay Nirupam have lashed out at the government for the incident.
While Sawant alleged that the Devendra Fadnavis government has become like the 'Blue Whale' game spurring suicides, Nirupam said Mantralaya at Nariman Point has become a 'Suicide Point' with at least six such incidents since the BJP came to power in October 2014.