Maharashtra Today: Maharashtra court issues arrest warrant against ex-AAP leader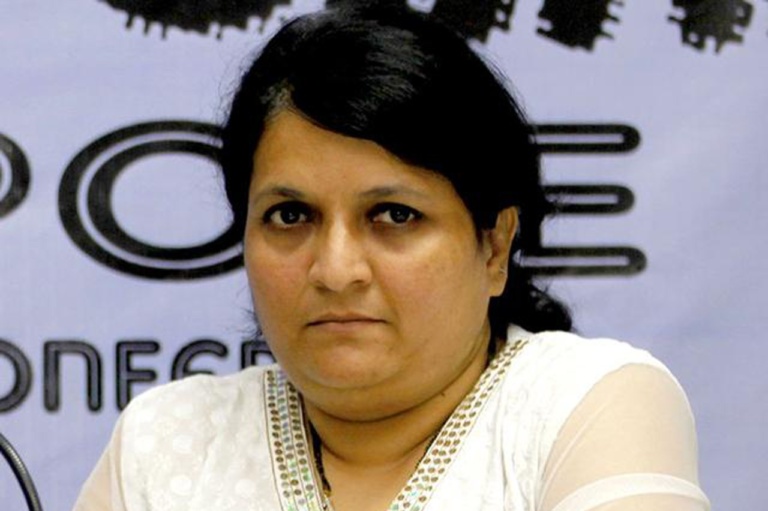 Jalgaon: In Maharashtra Today a court here on Thursday issued an arrest warrant against anti-corruption activist and former Aam Aadmi Party leader Anjali Damania in a defamation case filed by the local Bharatiya Janata Party (BJP) activists.
Raver Court Judge D. G. Malaviya issued the arrest warrant and directed the Santacruz Police in Mumbai to implement it, an official said.
The development came in a defamation case filed by the BJP Raver Taluka President Sunil Patil against Damania who had levelled various allegations against former state minister and senior party leader Eknath Khadse.
During a trip to Jalgaon district in May 2016, Damania had levelled a series of accusations against Khadse, his family members and party workers pertaining to a limousine car, a land grab scam in Bhosari, amassing huge assets and others.
In one of the matters pertaining to the Bhosari land scam raised by Damania, Khadse, 65, was forced to quit as the de facto No. 2 in the state cabinet and has remained in the political wilderness since then.
In September 2017, Damania created a sensation when she claimed to have received threatening calls in the middle of the night asking her to withdraw all allegations against Khadse.
Patil had filed the case against the activist in 2016 even as Chief Minister Devendra Fadnavis said in December 2017 that an inquiry against Khadse was found to be meaningless, hinting at his possible rehabilitation.
The Raver Court had earlier issued summons several times to Damania to appear before it for the hearings in the defamation case but she failed to honour them, and finally the arrest warrant was issued on Thursday.
Besides Patil, Damania faces a handful of other similar defamation cases filed by various BJP activists, even as Khadse has dropped hints in recent weeks of leaving the party (BJP) for the injustice meted out to him.