•Farmers offer land for Samruddhi under direct purchase at Hingna
•Ram Sahu becomes first farmer to offer his land for mega project

Nagpur: In a major development, the first sale deed for Nagpur Mumbai Super Communication Expressway (NMSCE) was registered at Hingna tehsil office, on Thursday, July 13, 2017. Maharashtra minister for Public Works (Public Undertakings) Eknath Shinde, Joint Managing Director of MSRDC Kiran Kurundkar and Nagpur District Collector Sachin Kurve were present at the occasion as witness to the proceedings.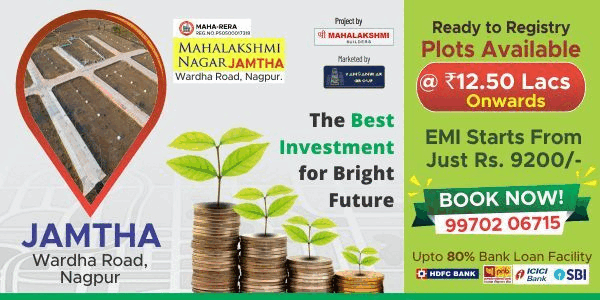 Ram Asre Jokhulal Sahu became the first landholder to sell the land and receive the compensation. Apart from Sahu, others who gave away their land for the project included Gopal Misal, Kalpana Misal and Chanda Ranvir Gaikwad.
Six landholders signed the sale deeds on the occasion. With this, the process to acquire land through direct purchase scheme has also commenced. Immediately after signing the documents, the compensation amount to each of these landholders is being transferred to their bank accounts through RTGS mode of payment.
Farmers arrived in a large number at the Hingna tehsil office were seen excited to witness the beginning of 'first registration' and RTGS payment facility.
In Nagpur district, the state government will be acquiring 207 Ha of land. At the Hingna tehsil office, 3.5 Ha of land was credited with state government while compensation of Rs 2.59 crore was paid to the landholders. The process of acquiring rest of land is in full swing. In all 119 farmers from Nagpur district are participating in this process.

Speaking on the occasion, Shinde expressed happiness over the development and said that with this, the process to acquire land for the mega project has commenced. "The NMSCE, also known a Maharashtra Samruddhi Mahamarg, will be an expressway to the prosperity. It will be a game changer for the state of Maharashtra and will ensure economic stability in the state," Shinde said.
He also thanked the farmers for agreeing to sell their lands for the project and participating in the development process. "The farmers from Nagpur district have set an example for other farmers across state and this process will start in other districts soon. The state government is committed for overall development of the state. With NMSCE, the road infrastructure in the state will get a global recognition," Shinde added.

Later speaking to mediapersons, Shinde said that the state government has been conducting regular dialogues with the farmers and without their consent, not a single inch of land will be acquired. "Improving road infrastructure in the state is the need of the hour and cooperation from everyone is must in this process. The state government's aim is to make every farmer happy and bring a smile of satisfaction on their faces," Shinde added.
Kiran Kurundkar and Sachin Kurve also spoke on the occasion and expressed satisfaction over the development.