Maharashtra minister Sadabahu Khot car attacked in Solapur district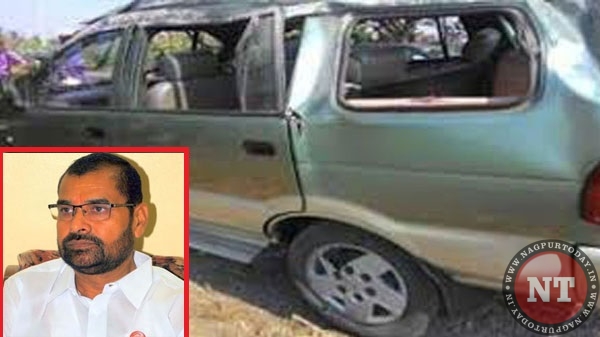 Mumbai : Maharashtra minister Sadabhau Khot's car was attacked at Ridore village in Solapur district by alleged supporters of the Swabhimani Shetkari Sanghatana (SSS), his former organisation, on Saturday morning, police said.
Khot, the minister of state for agriculture, was on his way to Barshi in the district to meet supporters of his newly-floated party, Rayat Kranti Sanghatana, a police official told PTI.
His car was attacked with metal rods by some people, alleged supporters of the SSS, at Ridore, the official said, adding that windshield of the vehicle got damaged, though nobody was injured.
Police detained a person in connection with the attack and probe was on, the official said.
Khot resumed his journey in another car when some protesters showed black flags to him at Kurduwadi Bypass and some of them hurled carrots at his car, police said. Six of the protesters were detained.
Khot had contested the 2014 Lok Sabha election on the SSS ticket from Madha in the district, but he lost. While the party left the BJP-led ruling alliance in the state last year, Khot stayed in. He was later expelled from the SSS.