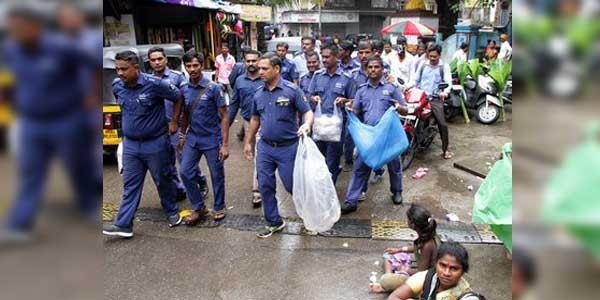 Mumbai: The Maharashtra government is likely to ban plastic packaging of e-commerce products as well as plastic bottles with a capacity of less than 200 millilitres.
Besides, the government is likely to allow the retail packaging of plastic bags above 50 microns and is contemplating bringing multilayered packaging and tetra packaging under the ambit of the plastic ban.
The decisions were taken in a meeting held by Environment Minister Ramdas Kadam on Saturday, an official said.
"All e-commerce products will be brought under the ambit of the ban. They will be given three months time to opt for the environment friendly packaging," the environment department official said.
The official further said it is also likely to ban plastic bottles below 200 ml capacity for water and beverages.
Under the extended producer's responsibility (EPR), multilayered packaging and tetra packaging firms would be given three months time to set up a mechanism for collecting and recycling plastic used for packaging, he added.
While multilayered packaging is used for chips, snacks and biscuits, tetra packaging is used for various beverages.
The official added that it has also been decided to allow retail packaging using plastic with a thickness of above 50 microns.
The weight of such plastic bags should be minimum two grams.
The statewide ban on plastic items came into effect from 23 June.
Later, the government relaxed it by allowing small retailers to use plastic bags for packaging purposes for the next three months.