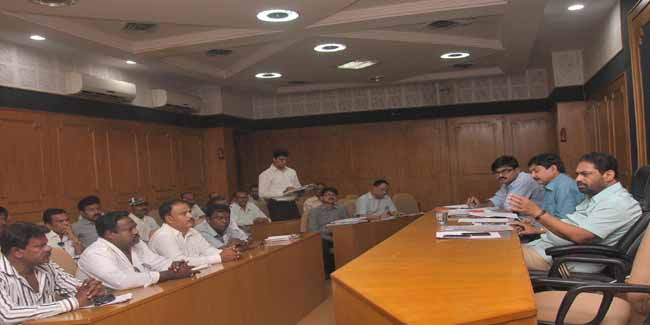 Nagpur News: The Employment Guarantee Scheme Minister Nitin Raut has announced that the Maharashtra Government has sanctioned Rs 100 crore for restoration and repairs of Nagpur roads ravaged by rains that lashed the city since the past month. If the need arises, more funds would be sanctioned, said the North Nagpur.
The North Nagpur areas had turned like a war zone on July 31 when the rain-fury left the rivers and "Nallahs" flooded causing destruction of houses along the shores, destroying roads and basic amenities. "I had visited the "war zone" personally and inspected the destruction," The Minister said. He was meeting the delagations demanding restoration of roads and relief for the rain affected people. Present at the meeting held at Ravi Bhavan on Monday (August) include Additional District Collector Vijay Moon, Sub-Divisional Officer Sanjay Daine, Prakash Patil, and top officials of NMC and NIT.
"The Maharashtra Government is paying compensation to the victims of excessive rains according to the surveys carried out by the competent authorities. Similarly, as a permanent solution to stop flooding of the rivers and "Nallahs" the Maharashtra Government has made a provision of Rs 500 crore for construction of walls along the rivers and other sources of water. Efforts would be made to sanction additional funds if the need arises. Surveys of dilapidated houses, damaged basic amenities are being done. The citizens of the areas where the survey has not been carried out should immediately contact the District Administration for the same, the minister said. Nitin Raut also directed the officials to ensure that the genuine beneficiaries get the propwer compensation.
The delegations consisted Corporators, citizens of Devi Nagar, Ramai Nagar, Garib Nawaz Nagar, Sangharsh Nagar, Budhha Nagar, Vaishali Nagar, Bapu Nagar and other areas.