Maharashtra Govt gives 2000 sq m land for Hema Malini's dance school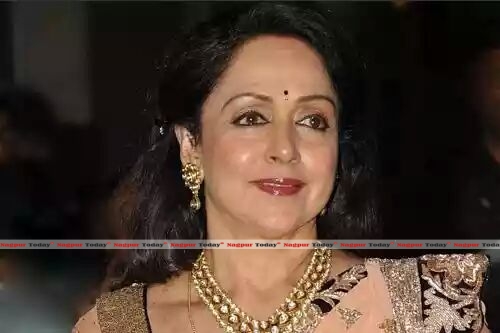 Mumbai/Nagpur: Maharashtra's BJP government has sanctioned a 2,000 sq m plot to actress and Bharatanatyam dancer Hema Malini here to set up a classical dance school, almost 20-year-after she had approached the state government for a plot.
Revenue minister Eknath Khadse today handed over the sanction order to the actress-turned-politician at his official residence.
The plot is located in Ambivli area in suburban Andheri and the actress will be given 'final possession orders' by the district collector, only after complying with certain stipulations.
These include a provision that the actress' Natyavihar Kala Kendra Charity Trust will have to develop a garden on specified area of the plot and keep it open for public use.
"It also states that as the organisation is a trust, it cannot earn profit," a spokesperson for Khadse said in a statement here.
Hema Malini had first approached the state government with a request for a plot in 1996.
"Land to the trust was first sanctioned to me by late Bal Thackeray during the then Sena-BJP government rule," she said.
"However, later, the plot was marked under CRZ and I sought another plot. I pursued the matter with then Chief Ministers Vilasrao Deshmukh, Sushilkumar Shinde and Prithviraj Chavan," the BJP MP had said recently.
"I want the school to be a platform for children to learn, teach and perform classical dance," the actress added.