Nagpur: A food festival showcasing cuisine from all over Maharashtra was inaugurated at South Central Zone Cultural Centre (SCZCC) in the city on Thursday. The Maharashtra Food Festival, organised jointly by Maharashtra Tourism Development Corporation (MTDC) and Lokmata Sumatitai Sukalikar Pratishthan under the auspices of Orange City Fest, was opened by Tourism Minister Jaykumar Rawal.
Other dignitaries present on the occasion include Minister of State for Tourism Madan Yerawar, Mayor Nanda Jichkar, MLA Shirish Chaudhary, Tourism Principal Secretary Nitin Gadre, Kundatai Vijaykar of Lokmata Sumatitai Sukalikar Pratishthan, Chhaya gade, Pratishthan's President Dr Uday Bodhankar, Secretary Jotsna Pandit, MTDC General Manager Swati Kale, Deputy General Manager Chandrashekhar Jaiswal and others.
The Food Festival will run for six days. The Tourism Minister Rawal, speaking on the occasion said that food is an important part of tourism. This Food Festival brings five cuisines of the state under one roof. If the event is organised every year, it would emerge as a brand and soon turn out a big revenue earner, he said.

The Maharashtra Food Festival will not offer just Saoji and Varhadi food, but delicacies of Khandesh, Malwan, Konkan, Kolhapur, and Marathwada. Around 50 stalls of variety of foodies have been set up at the venue. Stalls of various spices, processed food, and organic products which are special to state are also set up. The timing of the festival will be between 6 and 10 pm, except on December 24 and 25, when it will be open the entire day. Cultural events have also been lined up for the event.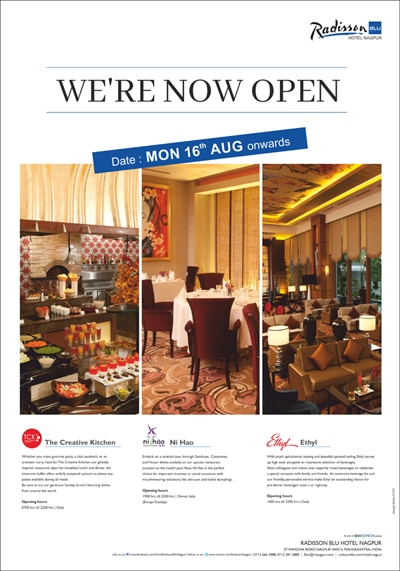 The Minister further said that at a time when several dignitaries of Maharashtra have gathered in Nagpur for the Winter Session, there could not have been a better time to organize this festival. Providing economic opportunities is also an objective of this initiative. Language changes every 50 km in Maharashtra and cuisine changes every 100 km. Without tasting food, memories of a place are incomplete. And the state offers a huge diversity of cultures," said Rawal. Yerawar, who floated the idea of holding the festival, said that his primary focus was to get people to try traditional preparations under one roof.