Maharashtra Farmers strike turns violent; 6 injured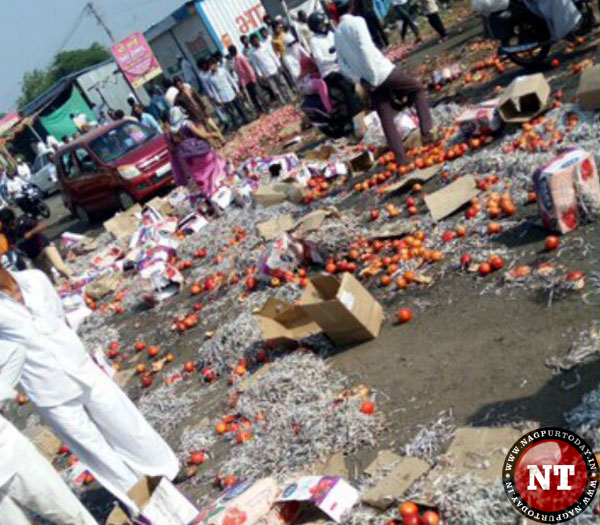 Mumbai: Six farmers, including Coordination Committee of different farmers' outfits 'Kisan Kranti' leader Jayaji Suryawanshi, were injured when numbers of ryots were attacked by fruit traders of Agriculture Produce Market Committee (APMC) at Jadhavadi area here today.Farmers in Maharashtra went on the strike today, demanding among others things proper rate for their produce and loan waiver.
Talking to news agency, Suryawanshi said as per their schedule of strike, he and his follower farmers, were rushed to vegetables markets in APMC yard and started their agitation. They were also asking other farmers to participate in the strike who did not know about the strike.
During that, some fruit traders started attacking on agitating farmers in which  Suryawanshi and five others farmers were injured, he said.
Suryawanshi added that they have registered a case against about 50 fruit traders whose identity were yet to be ascertained. He said they will not sit silent until the state government agrees to their demands.
"From tomorrow onwards, we will intensify our agitation with participation of more farmers," he added.
Their main demands are waive off farmers' loans, electricity to farmers, pension above age of 60 years and irrigation facilities among others.