Maharashtra Civic Polls Results: BJP wins from both Jalagaon and Sangli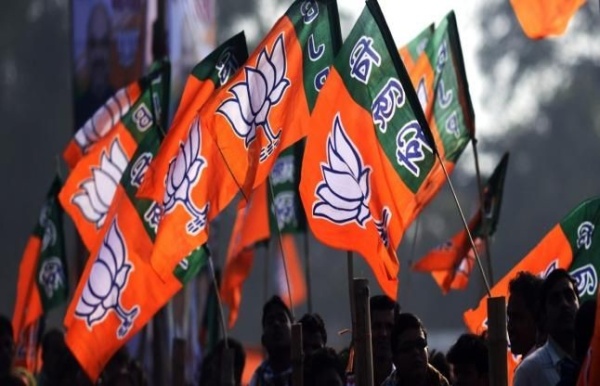 Mumbai: The Bharatiya Janata Party (BJP) on Friday won both Jalgaon and Sangli civic polls. Celebrations began outside BJP office in Mumbai as the results were announced. As many as 754 candidates contested for 153 seats in these two cities un municipal elections.
The civic poll comes amid strained relationship between the ruling BJP and its ally Shiv Sena. Experts believe that Friday's civic polls results could further impact their ties.
Meanwhile, Congress and Nationalist Congress Party (NCP) had announced an alliance before the elections to take on the saffron surge in Maharashtra.
Jalgaon, in North Maharashtra, is home turf of BJP heavyweights Eknath Khadse and Girish Mahajan, while Sangli, in Western Maharashtra, is native place of state NCP president Jayant Patil and Congress leader Vishwajit Kadam.
With these elections, the BJP has made a bid to expand its base in Sangli district, once considered a stronghold of the Congress and the NCP. In 2014, the BJP bagged the Sangli Lok Sabha seat, while in the assembly polls (held in October 2014), the party got four seats. The NCP bagged two assembly seats in the district, while the Shiv Sena and Congress won one each.
In Jalgaon, the BJP ranks have been uneasy over the party's collaboration with local strongman Suresh Jain, a former MLA who spent time in jail on corruption charges, for the polls, a party source said. A BJP source said the party has given a substantial number of tickets to close associates of Jain.
"For 25 to 30 years, the BJP took on the corruption of Suresh Jain, who was also jailed for more than three years. The BJP gave tickets to his associates. People want to know if the allegations of corruption levelled by the BJP against Jain still remain," said a source. Yet, the BJP looks set to retain power in the civic body, he said.
The polls to the Jalgaon and Sangli-Miraj-Kupwad civic bodies in Maharashtra witnessed an average turnout of 58% on Wednesday.
According to election authorities, the Sangli-Miraj-Kupwad Municipal Corporation (SMKMC) in western the part of the State recorded an estimated 60% turnout while the Jalgaon Municipal Corporation (JMC) in the northern part recorded 55%.
There are 451 candidates in the fray for the 78-seat SMKMS and 303 for the 75 seats in JMC.
There were 4,24,179 eligible voters for the Sangli civic body and 3,65,072 for the JMC. A total of 1,013 polling booths were set up in the two cities and nearly 5,800 election staff deployed, said State Election Commissioner J.S. Saharia. The counting is to take place on Friday.
The term of the Sangli corporation ends on August 13, while that of the JMC on September 19.