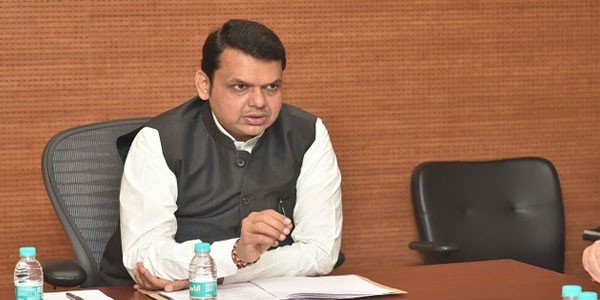 Mumbai: The state Cabinet on Tuesday issued an ordinance to provide higher compensation and expedite the process of land acquisition for highway projects across urban and rural Maharashtra. The state government has mandated that compensation for land acquired should be at least four times the registered or ready reckoner price.
Under the provisions of the Right to Fair Compensation and Transparency in Land Acquisition, Rehabilitation Act 2018, the state government intends to override the hurdles of land acquisition for larger public projects. However, it has incorporated various provisions through amendments to ensure compensation to farmers and individuals whose land have been acquired for highway, district highway or rural road projects get four times higher land rates than the ready reckoner (registered price).
The objective is to fast track the ongoing Nagpur-Mumbai Supercommunication Expressway (Samruddhi Corridor) among other such projects. Earlier, the state government had facilitated direct land negotiations between individuals (farmers) mandating at least four times more higher land price for land acquisition for irrigation projects. In cases where direct negotiations are not taking place, a high powered committee would evaluate the land price and ensure 25 per higher rates than the registered rates. The decision had came into force on September 1, 2016.
With the amendment the Maharashtra State Road Development Corporation (MSRDC) will be providing four times the value of the land as compensation to farmers. This will be applicable for those farmers who did not voluntarily provide their land for the project.
"So far we have purchased land from farmers by consent. But from now on we will directly acquire the land from farmers who have not come forward to sell their land. However they can still volunteer to sell their land and receive five times the value of the land," said a senior MSRDC official.
Currently MSRDC has acquired around 80 per cent of the land required for the construction of the Maharashtra Samruddhi Corridor. It proposes to implement the amended law to acquire the remaining land. "We have bought the land for most part of the alignment but we might need to apply the amended law for acquiring around 1,900 hectares of more land. We propose to complete this in the next two months," he added.
Of the 8,604 hectares land required for the construction of the 704-km Mumbai-Nagpur Expressway, 6,679.93 hectares has been acquired. For this 17,749 farmers have been paid a compensation of Rs 4,628.18 crore.