Nagpur: After six years, the Maharajbagh Zoo in Nagpur which is run by Panjabrao Deshmukh Krishi Vidyapeeth (PDKV), got three pairs of Hog Deer and two Peahens from Kanan Pendari Zoological Garden, Bilaspur on Wednesday morning. The zoo management received these wild animals under the animal exchange programme of Central Zoo Authority (CZA), New Delhi.
The CZA, which is a statutory body of the Ministry of Environment Forest and Climate Change, approved the proposal of Maharajbagh Zoo for exchange of animals in just two days. "We were happy that CZA approved our proposal in just two days, which might be the first time. Even we got these animals without giving any other animals," said Dr Sunil Bawaskar, officer in-charge, Maharajbag Zoo.
"Bilaspur Zoo asked for a leopard from us and in reply they were ready to give two pairs of hog deer and two peahens. But they got a leopard from somewhere else and sent these wild animals to us," said Dr Bawaskar. It is the first time that the zoo received six hog deer which are housed in a 1,000 sq mtr area close to the present deer enclosure.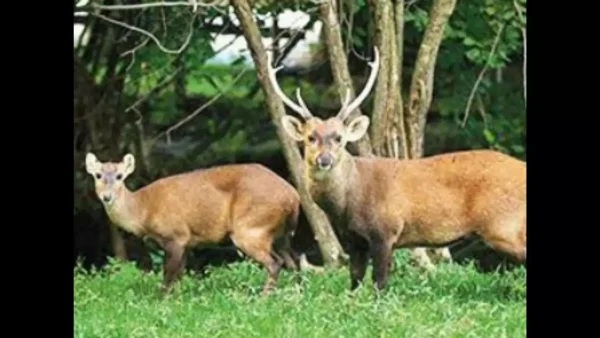 The city zoo has peacocks, but there were no peahens. But the Bilaspur Zoo also sent two peahens to Nagpur. In December 2011, Bilaspur Zoo had received a tigress from Maharajbagh Zoo in exchange for a pair of blackbucks and jackals. "We have one male jackal in the zoo and we require a female.We have sent the proposal to CZA and are waiting for its approval," said Dr Bawaskar. The Indian hog deer is a native of Indo-Gangetic Plain in Pakistan, northern India, Nepal, Bangladesh to mainland Southeast Asia. It is an endangered species in India due to habitat destruction.