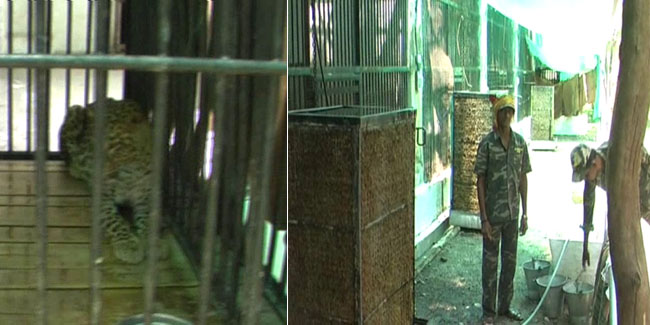 Nagpur News: The Nagpur summer is at its peak and the Sun God is in no mood to spare human beings as well as animals. The sizzling temperature is taking heavy toll of human beings and, animals, birds and other living creatures in Nagpur city. The city citizens any how protect themselves from severe heat though several citizens falling prey to summer related diseases like Sun Stroke Gastro, Jaundice, Diarrhoea .
However, to protect animals in Maharaj Bagh Zoo in Nagpur, a team of veterinarian doctors headed by Dr.  S S Bavaskar, who is also in charge of the Maharaj Bagh Zoo, has geared up tackle summer heat situation and protect the Zoo residents. The team works round the clock in an effort to protect the prominent members of the Zoo.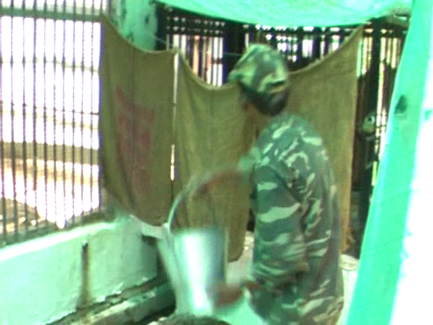 The team, as a first step has put up green nets all over the zoo particularly the dens of specific animals. Similarly, like the human beings need , the animals are being given doses of glucose through water and Vitamin D through food to keep them fit and healthy during the current summer heat. It may be mentioned the Nagpur city is feeling wrath of Sun God who is spitting fire thus rising the temperatures to 45 degree Celsius or more during past 10-15 days. And the Nagpur citizens and Maharaj Bagh Zoo residents are yet to pass the real test in the coming days when the summer would be at its tormenting peak.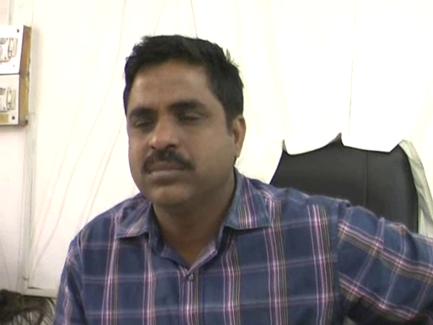 Keeping in mind the horrible situation, the team of veterinarian doctors has created several facilities for the Zoo animals, birds to provide relief them from the blistering heat.  The precious occupants of Maharaj Bagh Zoo including four tigers, eight leopards, one black bear, and deer, Sambars, and vivid birds in large numbers. The team has put up green nets around their respective dens and cages to keep the animals and birds safe from direct sun rays. The cages have been surrounded by jute sacks and water is sprayed continuously on the sacks in order keep them wet and thus providing cool airs to the occupants of cages. It is a well known fact that summer causes a great uncomfort  to animals and birds and their health deteriorates with very less of food intake.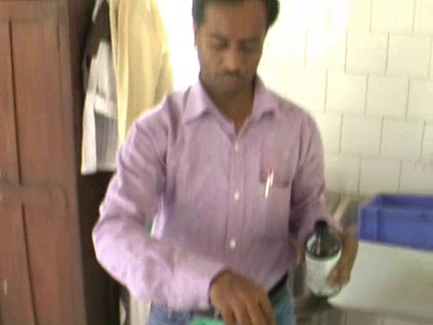 A large number of water tanks have provided in the cages, and, it is seen the animals enjoy by seating the water tanks most of the time thus saving them from the heat.