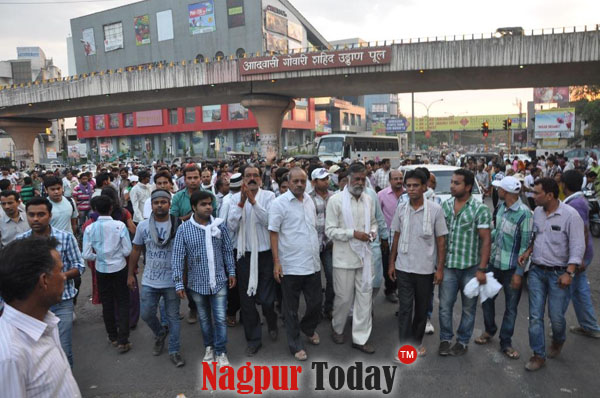 Nagpur News: The Indefinite Trade bandh of NVCC continued into 16th day. The Bandh is gaining momentum every day and all markets are closed successfully in protest of LBT.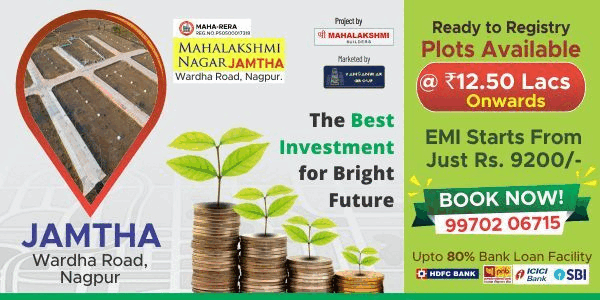 In an important development, Shri Gurudas Kamat, Member of Parliament, has requested the Chief Minister to review the imposition of LBT in view of tremendous opposition from Trading Community. He has further filed a petition with Congress President Smt. Soniaji Gandhi to intervene in the matter and find a solution acceptable to both Government & Traders. NVCC thanks Mr. Gurudas Kamat for his initiative against imposition of LBT in State.
NVCC is also thankful to Shri Vilas Muttemwar & Shri Mukul Wasnik, for their initiative against LBT. Due to their initiative, 18 Members of Parliament from Maharashtra in a joint letter to Smt. Soniaji Gandhi have stated that most of the states abolished Octroi with the introduction of VAT in the year 2005 without any alternate levy. Further they have stated that VAT rate was increased from 4% to 5% and this has resulted in mopping up additional revenue to the state & therefore there is no rationale to levying of LBT. The Member of Parliaments have stated that Central Government is in process of simplification of Tax structure and is also in process of introducing GST from next year & therefore imposition of LBT needs to be kept in abeyance till new Tax structure is finalized by the Government. Shri Gurudas Kamat, Shri Murli Deora, Smt. Priya Dutt, Shri Sanjay Nirupam, Shri Hussain Dalwai, Shri Balasaheb Khatgaonkar, Shri Avinash Pande, Shri Vijay Darda, Shri Vilas Muttemwar, Shri Marotrao Kowase, Shri Jaywant Awale, Shri Suresh Taware, Shri Manikrao Gavit, Shri Datta Meghe, Shri Baliram Jadhav, Shri Eknath Gaekwad, Dr. Bhalchandra Mungekar & Smt. Rajni Patil are the signatories to the letter.
Today trade representatives of Akola , Amraoti & Chandrapur visited NVCC office & extended their support to the agitation of NVCC against abolition of
LBT. Vidarbha Chamber of Commerce & Industries , Akola were represented by their their President Shri Kamleshji Vora & Shri Ramakantji Khandelwal. Shri Maganji Bhatia represented Amraoti Chamber of Commerce while Shri Purshottamji Sarda from Chandrapur Chamber of Commerce. Mumbai ,Nanded &
Amraoti markets were closed today against imposition of LBT in their towns & Chandrapur is going to observe Trade bandh on 8th of May against LBT.
A meeting of trade bodies from 24 Cities where LBT has been imposed was held in Mumbai today by FAM .The Trade Associations of Pune, Pimpri Chinchwad, Thane & Vasai decided to join in indefinite trade bandh from tomorrow 8th of May against imposition of LBT in their towns.
NVCC strongly condemns half-truth being presented by Municipal Commissoner, Nagpur stating that Food Grains do not attract LBT. We again wish to reiterate that trading community is not against tax it is only the procedures of double assessment, harsh provisions of LBT act & rules that are being opposed by the trading community. We wish to ask the Government & Municipal Commissioner that if they do not intend to levy tax on food grains then why does Government want the traders of such tax free items to get them registered under LBT rules? Why are such dealers required to follow all the complicated rules & procedures of LBT? Why does the Government & Municipal Corporation want to waste their energy in registration & assessment of such dealers, if they are not going to yield any revenue to the Municipal Corporation? Why does the Government want retail traders of such trade to come down under Lumpsump payment scheme? There is no answer to such WHY's from Government & Municipal Corporation?
India Against Corruption has also extended their support to the Trade bandh against LBT.
A meeting of Retail Kirana Traders was held at Ahinsa Bhawan, Itwari which was attended by more than 1000 retail Kirana Traders. The meeting was addressed by Shri Prafull Doshi, Shri Suresh Bhojwani, Shri Shreegopal Soni Past Presidents of NVCC & Shri Pradeep Panjwani , President of Nagpur Itwari Kirana Merchants Association, Shri Govind Mantri Past President of Nagpur Itwari Kirana Merchants Association. The Traders resolved to keep their shops closed till LBT is abolished from Maharashtra.
A meeting of members of Nagpur Consumer Products Distributors Association has been organised on Wednesday ,8th May at 10.30 AM at Gujarat Bhawan, Wardha Road, Nagpur regarding LBT. Shri Shreegopal Soni & Shri Rajnikant Gariba Past Presidents, NVCC shall address the meeting states in a press note issued by Shri Hemant Gandhi, Hon. Secretary of the Chamber.