Nagpur: Mahametro has taken the accident on CA road in which two women and a kid were injured, on a serious note and was quick to take action. Mahametro officials have suspended two engineers in-charge of the site. One them was working with the contractor ITD Cementing while the other was employed by AGIES, one of the partners in the general consultant consortium. Mahametro officials had promised strict action on Sunday.
Mahametro has also imposed a fine of Rs 10 lakh on ITD and another Rs 2 lakh on AGIES. The Metro agency will bear the entire cost of treatment of two women and will later recover it from ITD.
A meeting on deciding the course of action was held on Monday morning under director (project) Mahesh Kumar and general manager (administration) Anil Kokate. These decisions were taken in the meeting.
Mahametro has also decided to stop drilling work between 11 pm and 5 am. Contractors have been asked to carry out activities that do not generate much noise at night. Patrolling would be done at all sites and all the sites would be barricaded. Traffic marshals with red flags will be deployed at spots where barricades are open.
Mahametro managing director Brijesh Dixit has ordered an increase in number of traffic marshals. The earth lying near barricades would be removed and signages put up at all work sites. Contractors have been asked to be especially careful while using heavy machinery and cranes. They have also been warned that if they did not follow the directions, heavy fines will be imposed.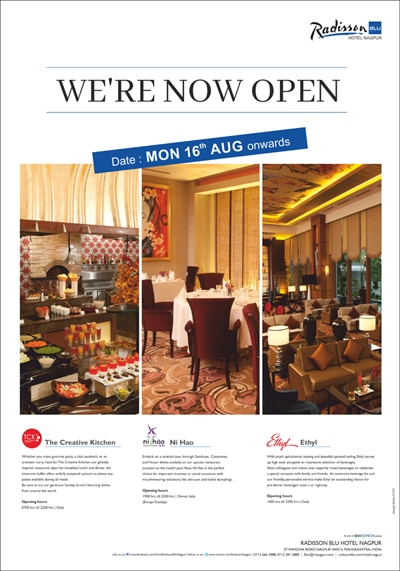 Meanwhile, the condition of Ami Joshi, who was injured in Sunday's accident continues to be critical. Ami (24) along with her one-and-a-half-year-old daughter Mira and mother-in-law Sadhana (50) were on their way to Gandhibagh on two-wheeler to attend a programme of their community. Ami was driving while Sadhana was riding pillion with the kid.
At around 12 noon, they crossed Ambedkar square on Central Avenue and were heading towards Lakadganj square. Suddenly, an iron beam, weighing around two tonnes, fell down on iron barricade of Metro Rail. Some part of the beam and the barricade fell on the two-wheeler. Ami sustained serious injuries while Sadhana and the kid escaped with minor ones.