Maha Metro Officials-Traders Resolve to Start Munje Square Work Soon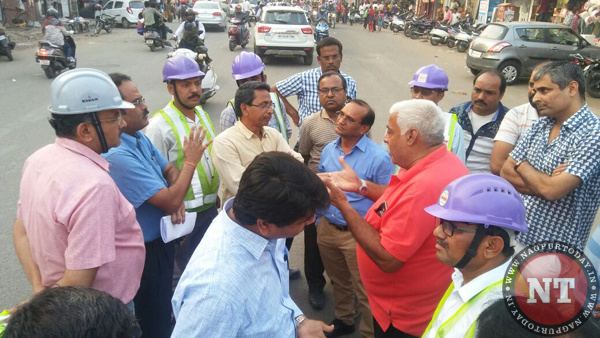 Nagpur: The construction work of Maha Metro project near Munje Square stretch would commence from March first week. The decision to that effect was taken at the meeting between Maha Metro officials and traders operating from Munje Square, held today afternoon. The traders' body assured full support to the project and the construction work, set to start next month
The meeting was part of the effort to clear misgivings, if any, among the traders. While the trading community unanimously agreed to support the construction work, it was equally satisfied with decisions taken in the joint meeting. Other than starting of work from the first week of March, it was also decided to keep a proper gap of 8 meters between barricades, after every two piers. This apart, 5 meter distance would be left between barricades and road on both sides to ensure smooth flow of traffic.
The total stretch of road between – Variety Square and Munje Square – where construction work is to be undertaken, is 185 meters and seven piers would be constructed in this patch. While work on this road stretch would begin in March, it would be over by October 2018. In the meeting, the traders also spoke about the issues concerning them. Their concerns were addressed by Metro officials present there.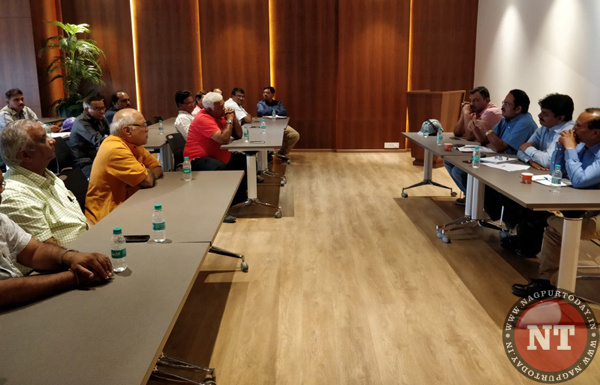 Accompanied with traders, Maha Metro officials visited the spot, where construction is set to start, for first hand information of the proposed work. Today's meeting was attended by Chief Project Manager (CPM) Mahadev Sway, Joint CPM M R Patil, Deputy CPM Prey Parashar, other Maha Metro officials and officials belonging to AFCONS company. The local traders were present in good number and actively participated in the interaction.