Maha CM shielded two BJP MLAs in bank loan fraud case: Patole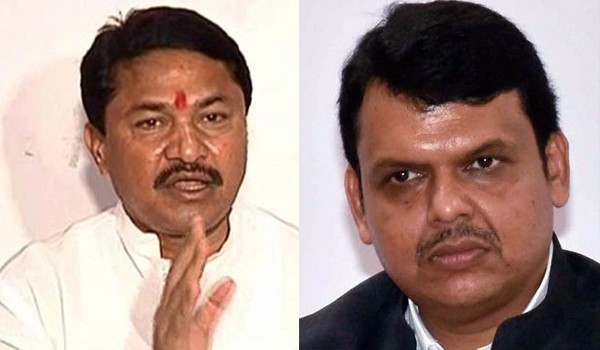 Nagpur: Former BJP MP Nana Patole today alleged that Maharashtra Chief Minister Devendra Fadnavis has been "shielding" two party MLAs who he said have been involved in the "fraudulent disbursal" of loans to the tune of Rs 15 crore of a Dhule-based cooperative bank in 2016.
Questionning the "Mr Clean" image of the chief minister, Patole alleged the CM-headed Home ministry transferred the fraud case from the SIT to the CID so as to protect the two MLAs.
However, Patole, who joined the Congress after quitting the BJP, did not name the MLAs during his press conference.
"The MLAs were involved in the alleged fraudulent disbursal of loans amounting to Rs 15 crore by Dadasaheb Rawal Cooperative Bank in Dhule in 2016," he claimed.
Patole cited a letter, which he said had been written by a police inspector to Dhule superintendent of police discussing the plan to arrest the MLAs along with other accused.
"The letter was written by Dondaicha police station inspector Pradip Padvi, who was heading the SIT inquiry into the case, to the Dhule superintendent of police on August 21, 2015. In the letter, a plan was discussed to arrest the accused persons along with the two MLAs," claimed Patole, who joined the Congress after quitting the BJP.
He alleged that when this issue was brought to the notice of the state Home ministry, the case was withdrawn from the SIT and was transferred to the state CID "in a bid to shield the two MLAs".
Patole alleged the chief minister and officials of Revenue department are responsible for the death of Dhule farmer Dharma Patil (84) last month and demanded that they be booked for "killing" him.
Patil had consumed a poisonous substance at the Mantralaya here on January 22 after a scheduled meeting between him and state Energy Minister Chandrashekhar Bawankule was cancelled at the last moment.
He died while undergoing treatment at J J Hospital on January 28 night.