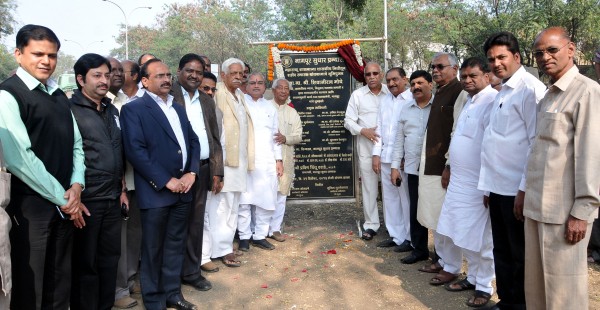 Nagpur News: A magnificent "Shahid Smarak" (Martyrs' Memorial) will be built in the premises of Old Morris College on the lines of Martyrs' Memorial in the Parliament premises. The "Bhoomipujan" of the Martyrs' Memorial was done at the hands of Guardian Minister Shivajirao Moghe on Sunday. Moghe also unveiled the Foundation Stone. The "Shahid Smarak" will be erected at the cost of Rs 1.29 crore.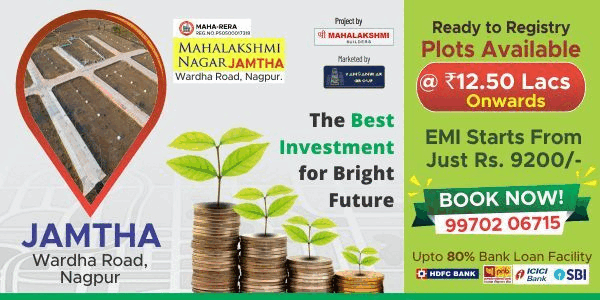 Others who were present on the occasion include Nagpur MP Vilas Muttemwar, MLA Dinanath Padole, Social Worker Umesh Chaube, Collector Saurabh Rao, NMC Commissioner Shyam Wardhane, freedom fighter Yadavrao Devgade, Narayan Chandpurkar, Pundlikrao Javanjal, Nagpur City Congress President Jaiprakash Gupta and others.
"The historic Martyrs' Memorial will be ready in the next 6-8 months," said Shivajirao Moghe while addressing the programme. Social Worker Umesh Chaube, in his welcome address, thanked the Guardian Minister, NMC Commissioner, Collector and others for making the place available for the Martyrs' Memorial which is being built from Government funds.
The Trusties of Nagpur Improvement Trust Anantrao Gharad, Kishore Kanhere, NMC's Standing Committee Chairman Avinash Thakre, Girish Pandav were also present. NIT's Superintending Engineer Sunil Gujjelwar welcomed the guests. The Executive Engineer Dakshayan Sonavane proposed a vote of thanks.
GUARDIAN MINISTER INSPECTS RAMJHULA, DAHI BAZAAR BRIDGE:
The Guardian Minister Shivajirao Moghe inspected the progress of Ramjhula and Dahi Bazaar Bridge. The NMC Commissioner Shyam Wardhane apprised Moghe of detailed information about the ongoing works of Ramjhula and Dahi Bazaar. Those who accompanied the Guardian Minister include Collector Saurabh Rao, Superintending Engineer Prakash Urade, City Engineer Sanjay Gaekwad, Estate Officer D D Jambhulkar, Deputy Engineer Shakeel Miyaji, Assistant Commissioner Milind Meshram, G T Wasnik, Public Relations Officer Ashok Kolhatkar and others.