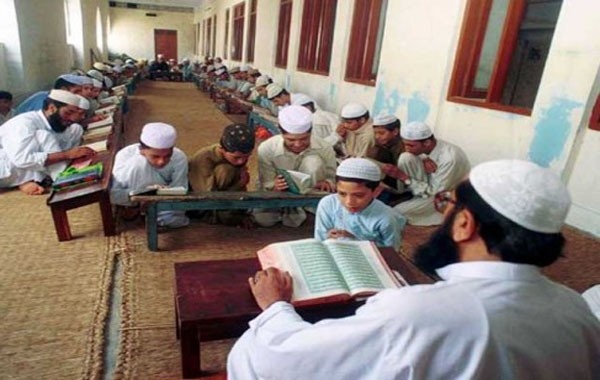 Nagpur: The 3-member Tripathi Committee, constituted by State Government for implementation of Dr Zakir Hussain Madrasa Modernisation Scheme, visited Nagpur and a held a meeting with representatives of Madrasas and government officials. The meeting, held at the office of Divisional Commissioner, held discussions on various points threadbare. The committee is taking stock of the status of Madrasas in State, distribution of funds to these Madrasas under the scheme and utilisation, subject awareness among students appearing for Class X exams conducted by State Board.
The Divisional Commissioner Anoop Kumar presided over the meeting. The 3-member Committee is headed by Satish Tripathi, former IAS officer, while J M Abhyankar, former Project Director of Sarva Shiksha Abhiyan and Mafiul Hussain, a former IFS officer, are the members.
During the meeting, the committee members Satish Tripathi and J M Abhyankar interacted with the officials as well as the persons associated with Madrasas regarding infrastructure facilities created through utilisation of funds distributed under Dr Zakir Hussain Madrasa Modernisation Scheme, educational progress of students learning in Madrasas, availability of teachers, shortcomings in implementation of the scheme etc. The members asked the Madrasa office-bearers and officials to work towards popularising the scheme, to take measures so that the Madrasa students were privately able to appear for Class X exams conducted by State Board, to take efforts for getting the Madrasa students admitted to regular schools as per the provisions of Right to Education Act, implementation of Mid-Day Meals Scheme etc.
The Chairman of the Committee Satish Tripathi stressed the need for popularising the scheme. "As most of the decisions under the scheme can be taken at district level, it is easier to implement. We are bringing out a booklet on the scheme so that more people know about it," he said. The member Abhyankar said that the scheme had provision for hiring teachers on hour basis. It is possible to blend religious and modern education for the betterment of students" he added. Anoop Kumar said that he would issue necessary directions to the officials concerned.