Nagpur: Make A Difference (MAD), a non-profit organization, which works in 23 cities across India to ensure equitable outcomes for children at risk, recently organized a special camp for children living in shelter homes for three days at Mriganayanee Green Resort. This camp, an annual event, called a Dream Camp and is conducted in all the 23 cities in which this organization branches out. The second camp is going to be held from February 21 to 23 at Jungle Home Resort.
What are Dream Camps?
Dream Camps are outbound experiential camps to drive the children to dream about their future ambitions and help them understand how to go about achieving them. This understanding is facilitated through exploring new talents, venturing into self discovery and challenging themselves by taking responsibility of their actions through the duration of the camp.
After nine years of constant learning and experiencing in the field of working with vulnerable children, the organization realized the stark difference that lies between a child in a shelter home and a child living a sheltered life. Right from the environment, the culture and the exposure which enables a child to be able to introspect and 'dream', hence setting higher targets in life.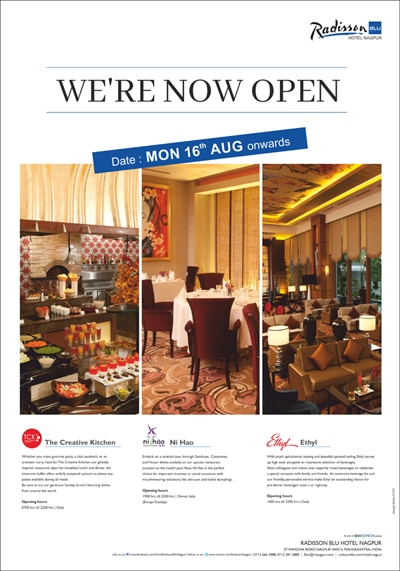 Dream Camps, thus enable these children to dare to dream big by boosting their self-confidence and motivate them by helping them explore uncharted avenues and provide them with a holiday experience. Through various motivational activities and sessions held by field experts invited to the camp, the organization hopes to help children discover their dreams and inner potential, hence ensuring better life outcomes for them in the long run.
Nagpur Dream Camp 2015-16
Mriganayanee Green Resort and Jungle Homes Resort in Pench served to be the best site to build the ideal castle of dreams, and 172 children were accompanied by 80 Make A Difference volunteers for the Dream Camp 2015-16. In the city, MAD operates in shelter homes like Home of Hope, Balsadan, Yuvajyothi and T.S. Wilkinsons' since seven years with a volunteer base of 150 volunteers, ranging from 18 to 25 years of age.
Sessions like 'Beautiful You', ' River of Life' etc. were held to motivate the kids to aim high and give them the essential exposure and learning required to lead a better life, all this with a fun, holiday vibe. The children responded with an unmatched enthusiasm, hence driving the organization to want to keep expanding their horizons.
With carefully planned sessions and careless freedom of games, this dream camp was truly an unforgettable experience for both, the kids and the organizers.
About MAD:
As of today, Make A Difference reaches out to 5000 children living in 77 shelter homes in 23 cities across India, through a highly efficient Fellow managed volunteering model. A small core team of 23 staff provides expertise, processes, training and support to 400 fellows and 3500 volunteers.
In (C/N) programs like Ed Support, an after school academic support program, Discover, a life skills, self and career awareness oriented program and Propel (if at all), a program to support the smooth transition from school to class 11 and 12; be it academic, moral or emotional support are run.
Through these programs and Dream Camps, MAD creates a support system and an emotional safe space for children in shelters by ensuring every child has at least 3 adults who care for them, understand them and who they can reach out to when they feel overwhelmed. They have access to them for a minimum of 2 hours a week from the age of 10. Trained mentors spend time getting to know and developing an individual plan for each of their children. This plan includes not just academic support but also life skills, personal discovery, art, music and language lessons. Depending on the age and needs of the children the programs include career awareness activities, helping them transition to better schools, helping them identify their career path and funding it when required. MAD also works closely with the shelter they are living in to ensure their basic needs are taken care of and interact with the teachers to understand the developmental needs to the children.
Awards/Recognition:
MAD has won a lot of awards for excellence, including
a. Winner of the Ashoka Staples Youth Social Entrepreneur Competition 2008
b. Nobel Laureate of the Karamveer Puraskar awarded by ICongo – 2009
c. Cordes Fellow Award – 2010
d. World Summit Youth Award – 2011
e. Starbucks Youth ActionNet Award – 2011
f. iVolunteer Award – 2013.
g. eNGO Award – 2014. ​
Make A Difference's work is in India has also been recognized by several eminent people including Michelle Obama who chose MAD as one of the few organizations to visit on her trip to India in 2010. Most recently Make A Difference was one of only four NGO's selected from across the entire Commonwealth to launch the ​Queen's Young Leaders Trust via the first ever Royal Google+ Hangout ​.