Nagpur News: A kid cycle rider and a man along with his son, all had a narrow escape in a road accident on Monday evening.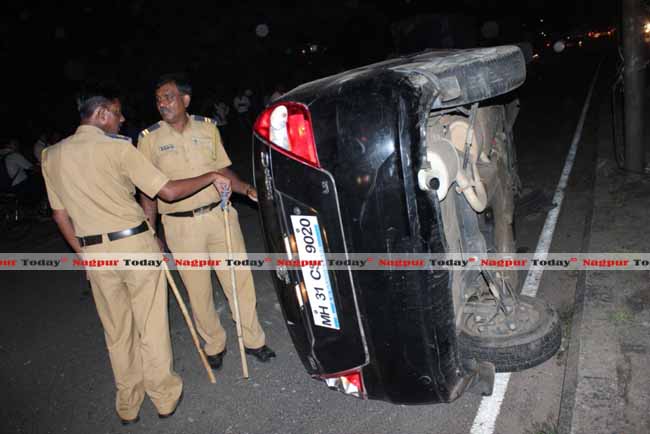 According to reports, the driver of the  car (MH-31/CS 9020) Naresh Sawarkar and his son Mohit were proceeding towards Narendra Nagar under bridge on the Ring Road. Suddenly, a kid cycle rider came in front of the car near Omkar nagar ring road. The alert Naresh Sawarkar immediately applied brakes and took a sharp turn to save the kid. Naresh succeeded in saving the kid by a whisker but the car dashed against the road divider and turned half-side down. Fortunately, Naresh and his son did not suffer any major injury. Mohit suffered some injuries and was taken to a nearby hospital where after the first aid he was discharged immediately. The suffered major damages.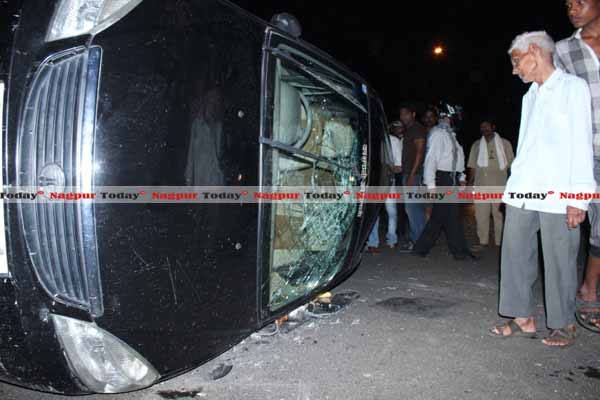 However, Naresh Sawarkar said, the spot is very dangerous and till now several accidents have taken place. The crowd at temple try to cross the road by jumping the divider as a shortcut but come in front of speeding vehicles thus posing a potential danger to both the vehicle drivers and the road crossing pedestrians..