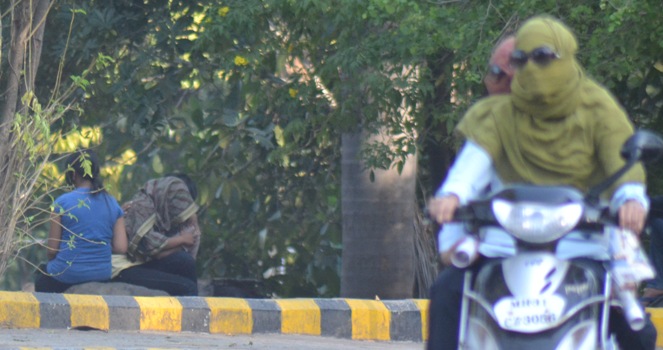 Agreed. It's right when you say everything is fair in love and war. But when love goes fearless the morality might take backseat. But is it all that happens is love? Or something else? The question remains. The broad day light 'act' of the couple spotted on a VIP road in plush civil lines area tells all how youth in Nagpur are up with their devil may care attitude.  The area the couple has chosen to let their love flow freely is somewhere near the state's Chief Minister official residence, the place from where the who's who of the social fraternity happens to pass through.
The couple in question has gone 'extra bold' to go ahead succumbing to their desire and giving in to their 'passionate' feelings without paying any heed to who's looking. After all, who cares…
The surprising part is that the couple accompanied by another girl, may be sitting to guard the act of love between the two, seems to be quite unaffected by the 'heat' of the moment. As the passerby kept giving a broad gaze at the uncut version of the live love, the twosome was getting more lissome over their intimacy. No boundary appears to be restricting them but the girl beside them remained static at every changing situation.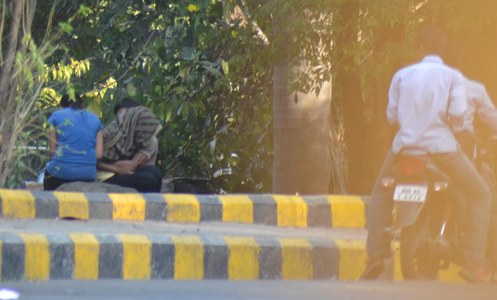 Call it fortunate or unfortunate may be, our lens man happened to grab the scene and was quick to click. That was when the two objected with a loud 'no'. The things got heated in wordy dual and the matter finally reached police who then called upon the parents of both the girl and guy. The matter was anyhow resolved but the question still remains. The question of moral behavior at public place has hovered big time upon the social fabric of Nagpur.
Whether it's garden, malls or multiplexes, everywhere the scene attracts the murmuring voices and raising hackles. Especially the afternoon shows of every multiplex throw two movies at a time. One goes on screen and another on the last row seats of the hall. The audience is at their free will to watch either of the two 'films.'
It's high time the youth should realize how much is too much? And what their public behavior should be?
Agreed again, youth wanted to lead their own lives on their condition and that too in the liberal city but a responsible youth can only make a responsible citizen. So it depends how responsible you are…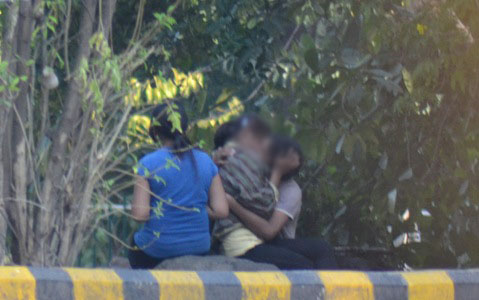 Courtesy : Navabharat