Nagpur: Losses caused by excessive rain-fall in the Nagpur district as well as city will be compensated by the government on priority basis, announced Nagpur Guardian Minster Chandrashekhar Bawankule here in the city on Saturday.
He made this announcement while addressing the 68th I-Day function gathering at divisional commissionerate here on Aug 15.
Present on the occasion included divisional commissioner Anup Kumar, police commissioner S P Yadav and district collector Sachin Kurve among others.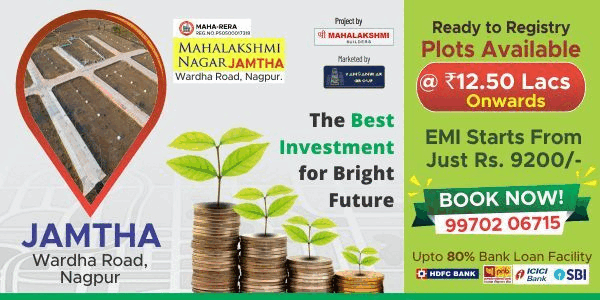 Referring to excessive rainfall in Nagpur district and city on Aug 13, he said that heavy losses in terms of life and property were suffered by citizens as the rainwater had gushed into their dwellings as well as locality, and the belongings of some citizens were washed away in floods of Nag and Pili rivers, he said, the state government would provide the rains-affected maximum financial compensation for their losses.
According to him, Nagpur being assessed as the outstanding city of the country, a necessary plan was under process for renovation of Nag and Pili rivers with Central assistance. He informed that the Nagpur MP and Union Minister Nitin Gadkari had held necessary talks with Maharashtra Chief Minister Devendra Fadnavis and Nagpur Mayor Pravin Datke on this count.
He also told the gathering that Chief Minister Devendra Fadnavis fulfilled his 44 assurances with a span of 6 months and introduced Service Guarantee Bill with a view to get the common man's works done in time. He further informed, Nagpur city is being made an education hub, and while IIM has already started functioning, the IIIT (International Institute of Information Technology), AIMS, and Power Research will also start soon.
According to him, the government has scored a record in terms of dispersing crop-loans to the farmers in this kharif season, and as much as Rs 668.60 crore worth crop-loans have been dispersed to farmers in the district. He apprised the audience of various schemes launched by the government including development of water catchment area, power supply for agriculture pumps, construction of 50,000 houses in Nagpur, but for all this the support of all parties is essential.
Guardian Minister on this occasion gave away Police Medals to police officers Ishwar Kinkar and Ramasare Mishra for their outstanding services. Similarly, he felicitated police personnel Rahul Shende, Manoj Bajanghate, Swapnil Madavi, Vilas Landge, Ambadas Deurkar, Sudhakar Dhone, PI P S Jadhav, PHC Surendrasingh Thakur, Jassingh Pawar, Sunil Admane, Vilas Gavhad, Sudhakar Uikey for rescuing 30 persons caught in the flood over Tapkiri Maharaj bridge at Shiva Savanga.
Various aganwadis, grampanchayats and schools were also rewarded under Swachchata Abhiyan. The rewards included Savitribai Anganwadi Puraskar, Rashtra Sant Tukdoji Maharaj Gram Swachchata Purskar, Swargiya Abasaheb Khedkar Puraskar, Swargiya Vasantrao Naik Puraskar, Dr Babasaheb Ambedkar Puraskar, Pragya Shodh Puraskar and Yashwantrao Chavan Panchayat Sabalikaran Protsahan Puraskar.
Also present on the occasion were MLA Sudhakar Deshmukh, MLA Dr Milind Mane, Nagpur ZP President Nisha Sawarkar, ex-MLC S Q Zama, Yadavrao Devgade, Gev Awari, Dr Rajiv Potdar, Ashok Dhote, E Z Khobragade, freedom fighter Pundalikrao Javanzal, senior citizens and reputed personalities.
I-Day celebrated at collectorate:
The 68th I-Day was celebrated at collectorate Nagpur in which the National Flag was hoisted by collector Sachin Kurve in the presence fo collectorate officials, deputy collectors, tahsildars and others.
Rajeev Ranjan Kushwaha (rajeev.nagpurtoday@gmail.com)