Ashwamedh Royals to take on Tajshree Indians in opener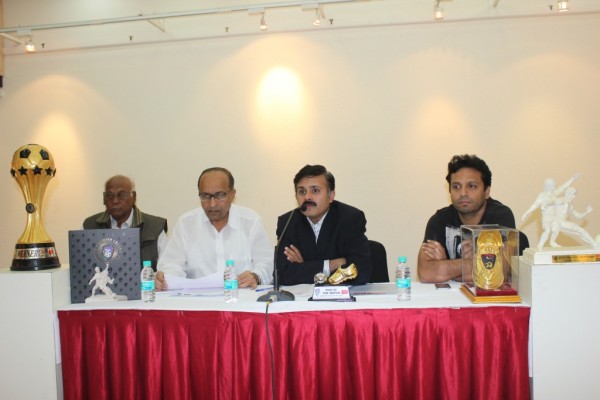 Nagpur Today: After getting overwhelming response in first three editions, Adani Group presents Lokmat's Nagpur Premier League (NPL) football tournament is all set to kick off on January 5 (Sunday) under the floodlights at Yashwant Stadium.
Adani Group is the main sponsor of the tournament while Gupta Corp is co-sponsor. All the cash prizes are sponsored by Raisoni Group.
This year six teams including new-entrants Ashwamedh Royals, Yamsanwar Champions, 21 Warriors along with Vatsalya Riders, Meghe United and Tajshree Indians are participating in the tournament.
The tournament will be inaugurated on Sunday at 5 p.m. Light and fire show is the main attraction of inaugural function. The first match will be played between Ashwamedh Royals and Tajshree Indians immediately after the inauguration.
The tournament will be played on round robin basis in which each team will get an opportunity to play five league matches. The league matches will be completed on January 13. The semi-finals will be played on January 15 and 16.  Top four teams will qualify for the semis. The final will be played on January 18 after spectacular closing ceremony.
The winning team will carry three points while one point each will be given to both the teams in case of draw. The matches will be played as per the FIFA rules and NDFA committee will look after the technical aspects of the tournament.
The winner of the tournament will be richer by Rs 1,50,000 while the runners-up will get Rs 75,000. Hardline final winner will be awarded Rs 31,000 while fourth place holder will get Rs 21,000.
Apart from this man-of-the match in the league matches will get Rs 3,000 each. Man-of-the-match in the semi-finals will get Rs 5,000. Other cash prize include man-of-the final match (Rs 25,000), best player of losing team in final (Rs 15,000), best player of the tournament (golden boot worth Rs 31,000), best goalkeeper (Rs 15,000), best goal of the tournament (Rs 5,000), best forward of the tournament (Rs 10,000), best defender (Rs 10,000) and best midfielder (Rs 10,000).
Hotel Centre Point is the hospitality partner of the tournament. Radio Mirchi is the Radio partner. Gemini and Varsha are the outdoor partners. Wockhardt Hospitals is the health care partner.