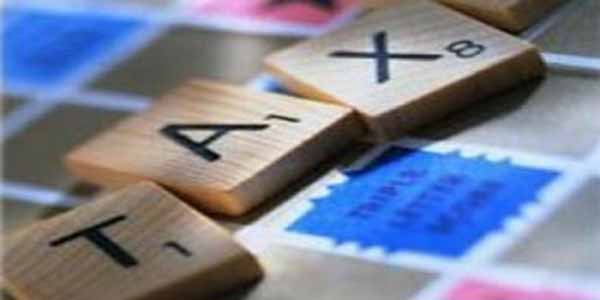 Nagpur News: Hon'bleJustice B. P. Dharmadhikari and Hon'ble Justice A. B. Chaudhari heard petitions filed against Local Body Tax (LBT) today at Bombay High Court, Nagpur Bench. Senior Advocate Sunil Manohar appeared on behalf of petition filed by  Anil Sole and others. Hon'ble Court fixed next hearing .
Hon'ble Court however directed Registrar, High Court Nagpur Bench to inform Registrar General, Bombay High Court, Mumbai about these petitions being filed at Nagpur. Advocate Abhay Sambhare & Advocate Mrs. Bharti Dangre suo-moto appeared on behalf of State Government and Senior Advocate  Shri Kaptan & Advocate  S. M. Puranik suo-moto appeared for Nagpur Municipal Corporation; they accepted the copies of petitions. Hence now matter will be heard on coming Thursday.
Present in High Court on behalf of petitioners were Praveen Datke and from Vidarbha Taxpayers Association (VTA) – J. P. Sharma (President), Tejinder Singh Renu (Honorary Secretary), Pawan K. Chopra (Treasurer) and Hemant Trivedi (Joint Secretary).
No one from NCCL was present in High Court during argument.
It may be recalled that  the Vidarbha Taxpayers Association (VTA), mayor Anil Sole and the Nagpur Chamber of Commerce Limited (NCCL) have approached the high court challenging imposition of Local Body Tax (LBT) by the Nagpur Municipal Corporation (NMC) from April 1. All the petitions will be heard on Monday. Interestingly, these petitions have not been clubbed yet, despite being based on more or less similar contentions. The respondents, however, are same – state urban development department and the NMC.
Along with Sole, deputy mayor Sandip Jadhav, NMC standing committee chairman Avinash Thakre, leader of ruling party in the NMC Pravin Datke and 10 others including some corporators and traders are the petitioners in the petition filed by counsel Deven Chauhan.
The petitioners contended that octroi is the major source of income for NMC to meet its regular expenditures. However, on February 25, 2010, the state government framed ruled for LBT under Bombay Provincial Municipal Corporation (Local Body Tax) Rules 2010. Two years later on same date, the government issued a notification directing the civic body to implement LBT from April 1. But in the intervening period, other benches of this court stayed the government's action and permitted various municipal corporations to levy octroi. Even the petitioners had approached the government demanding similar relief, but all their efforts went in vain.
The petitioner prayed for declaring sections of Maharashtra Municipal Corporation Act, 1949, which have taken away power of the corporation to determine rates for imposition of taxes, as illegal and unconstitutional. They also demanded to quash and set aside Bombay Provincial Municipal Corporation (Local Body Tax) Rules, 2010, along with government's notification of February 25, 2010.