Loan Default : Ranjeet Deshmukh's Civil Lines residence to be auctioned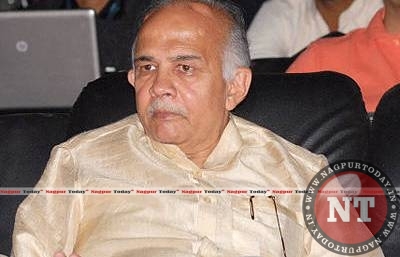 Nagpur: At a time when the nation is shocked at the whopping $ 1.8 billion fraud involving Punjab National Bank, back home the grass is certainly not greener for the defaulters, albeit in different loan default case. The point in question here is veteran Congress leader Ranjeet Deshmukh who residence in Civil Lines Bhaskar Bhavan is on the verge of auction for his inability to pay off the business loan taken from IDBI bank.
It may be mentioned that Deshmukh along Pallavi Parekh had taken a loan of Rs4.95 crore for setting up a company Percept Web Solutions in Mihan. Deshmukh's residence opposite MLA Hostel and some other properties were provided as collateral.
District collector office is likely to seize his property on February 20 under Bank Securitization Act.
The business went bust and Percept Web Solutions could not pay off the loan. The loan amount including the interest had reached Rs5.70 crore. IDBI therefore decided to auction the collateral to recover its loan.
Sources in IDBI said that the Percept loan was classified as non-performing asset (NPA). Deshmukh was frequently contacted regarding recovery of the loan but he did not respond. He was issued several notices regarding possession notice, title search repot, mortgage deed, etc but in vain.
Left with no option, IDBI officials sought permission of district collector under The Securitization and Reconstruction of Financial Assets and Enforcement of Security Interest Act (commonly known as Securitization Act), for auctioning Deshmukh's property. District collector has agreed to seize Deshmukh's property and hand it over to the bank.
When contacted, Deshmukh admitted to receiving the attachment notice. "I had paid off Rs1.95 crore in September. The Parekh's have not paid their share of the loan. The bank officials should now go after them," he said.