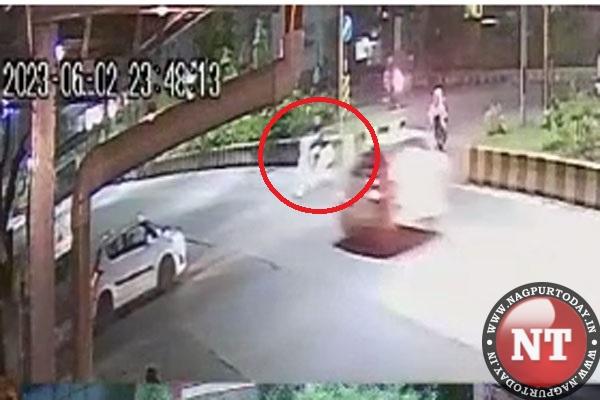 Nagpur: In a heart-wrenching incident, Yahya Zafar, a young man and the son of Mohd Zafar residing at 109, Rajaram Society, Jafar Nagar, met with a fatal accident on the night of June 2. The unfortunate incident took place as Yahya was crossing the ring road near Alpha Automobile around 11:45 pm. A car driven recklessly collided with Yahya, resulting in his immediate demise.
The untimely and tragic loss of Yahya Zafar has left his family and friends devastated, emphasizing the critical importance of road safety and responsible driving. The reckless actions of the driver led to the irreversible loss of a precious life, leaving Yahya's loved ones in deep mourning.
Local authorities have been promptly informed, and an investigation into the accident is currently underway. The police are diligently working to identify the driver responsible for the collision and ensure that appropriate legal actions are taken to address this grave incident.
Live CCTV footage capturing the accident has gone viral on social media.
Watch Video Here: