Dishita Motwani wins Beauty Talent Contest
Nagpur: A few special kids are always there who hone their skills as musicians, dancers, and artists. Many of these kids are much better than adults with as much practice and experience!
To the parents who proudly would love to showcase their children's talent evokes admiration and amazement to others in the audience. While most kids spend their childhoods playing with friends and wreaking havoc in the houses, some talented ones develop and nurture their talents.
Hi-Tech Fitness Club based in Sadar has been organizing an event under the name of Golden Dust Presentations. Every year, they make an attempt to showcase talents of small children under the title "Little Angel of the year 2016".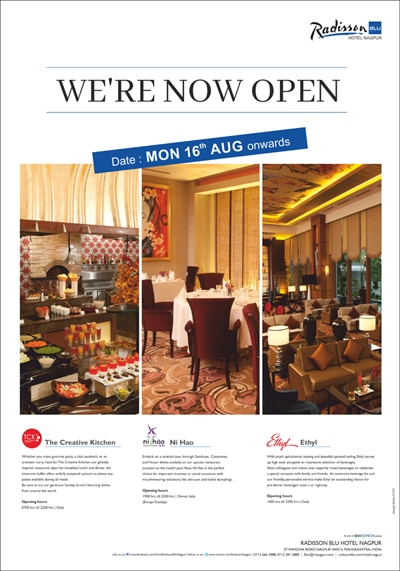 A dance and fashion show competition is organized by the organizers at Children Traffic Park, Dharmpeth Nagpur. The celebrity who made his presence felt at the function included Sidhharth Nigam of Ashoka fame aired on Colours T V Channel.
The dance and fashion show competition organized by Ritesh Durne and Rashmi Gangar of Hi-Tech Fitness Club was exquisite.
Little children did their best and displayed showman's and competitive spirit. However as they say the best wins, a few very talented ones won the competition.
The Winner of Beauty Talent Contest was Dishita Motwani while Sidhi was adjudged First Runners Up and Aditi Pande was adjudged Second Runners Up.
Some of the other children who won different titles were Pretty Face:Vridhi, Best Smile: Archie, Best Ramp Walk: Delisha, Best Make-up: Preet, Best Dress: Laveena.
Similarly in the Dance Competition (for age group 5 To 7)
The winner was Ashlesha Awari, while Saisha Kewalramani was adjudged First Runners Up. Janvi Helwelkar was the winner in the age group (8 To 11) while
Nupur Meshram was adjudged first runners up and Suhani Nankani was adjudged second runners up.