Nagpur News.
Within 24 hours of the mysterious brutal murder of a teenage boy in Imambada, the police claimed to have cracked the murder mystery arresting four persons which include two minor boys. Imambada police had to take criticism in its face due to two murders in just six days along with few other serious crimes. The arrested persons have been identified as Jais alias Golu Uikey, and Akash Madhukar Khadse (20) and two other minor boys.
As per information, 19-year-old Rohit Suresh Phule was brutally murdered by slashing this throat in the old building at TB Ward and later his face was smashed with a boulder to hide his identity. However, his family members identified his body and Imambada police started their investigations after registering a murder case. Preliminary investigations led the cops towards a tiff between Rohit and suspected culprit Golu. Cops took the clue and started their investigations by looking for Golu.
Police said that after the death of Rohit's father, his mother married another man and to support the family she indulged into selling of illegal alcohol in the area. However, this hampered the illegal liquor business of Bandu Uikey who was very active in the area. This tiff between Rohit's mother Mamta and Bandu Uikey led to the rift between Rohit and Golu, who is Uikey's son.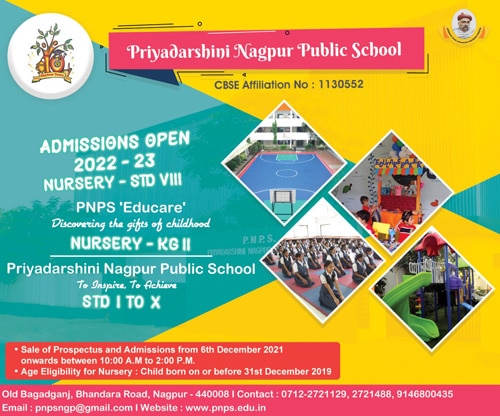 Golu later lured Rohit's friend into his group and planned to eliminate Rohit. On Monday, Rohit's friend invited him to attend a party in front of the house and left the house. Golu planned to bring Rohit to the old building and Rohit's friend managed to bring him to the dilapidated building of TB Ward for consuming ganja. Rohit was a ganja addict and the old building was their den for ganja consumption. After sometime, Golu, Akash, and their two minor friends barged into the building and brutally killed Rohit by slashing his throat. In order to hide his identity, the accused smashed Rohit's face with a huge boulder and fled away from the spot.
After gathering all information in the case, Imambada police arrested the accused in front of liquor shop in Manewada area. Police informed that Rohit is survived by mother, a brother and a sister. He was working as a salesman at a shop in Sitabuldi.
The accused will be presented in front of the court on Tuesday.